May Mantas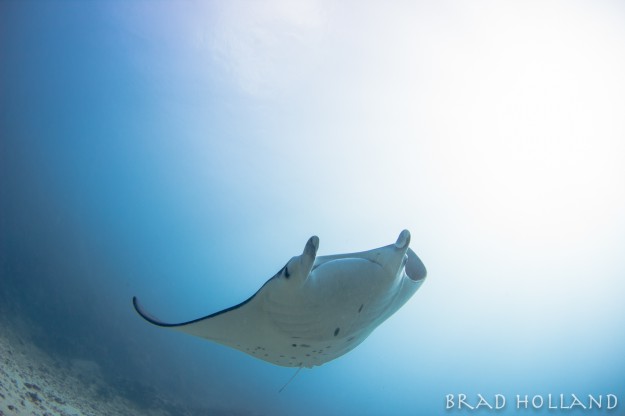 Goofnuw Channel, or "Valley of the Rays", is Yap's seasonal manta diving area on the East side of the island.
Yesterday was our first dive there of the year, and it was a smokin' log entry for all of us.
The start of my day's take was a Manta coming to a complete stop facing the current and hovering right above me and my camera at the channel bottom.
Each manta dive site comes with it's own experience or interaction with the rays. Here in Goofnuw Channel the action happens in outbound current. Rays whip around and bank here. During our safety stop a young male strafed our group and gave a guest the high-five pass at speed.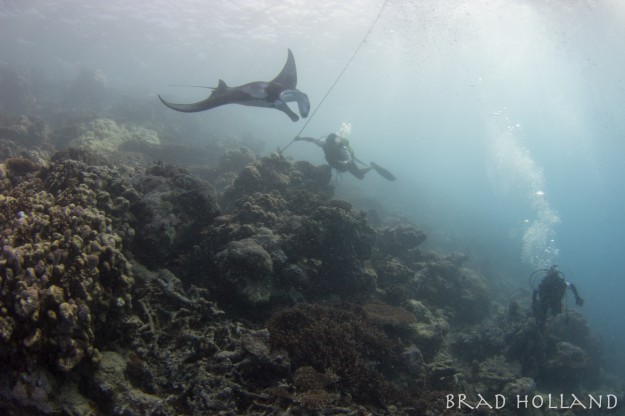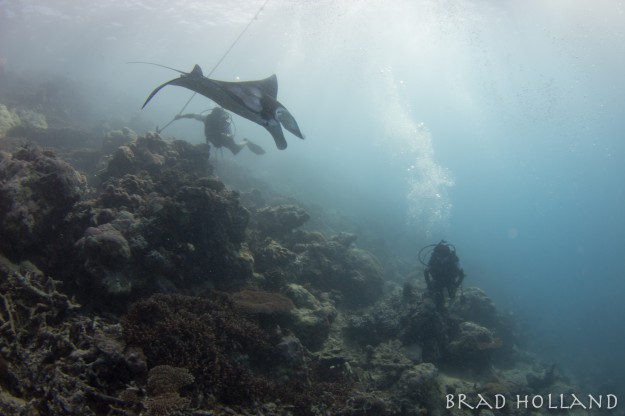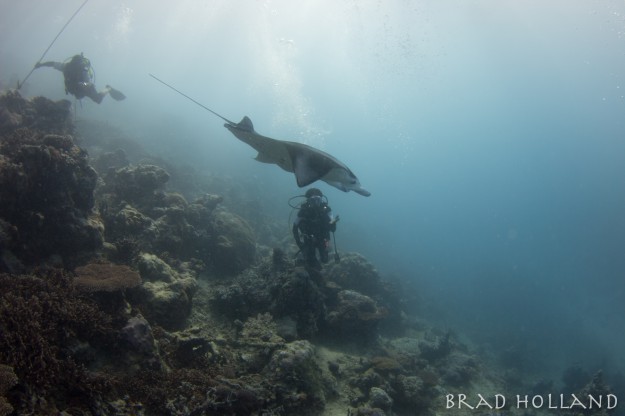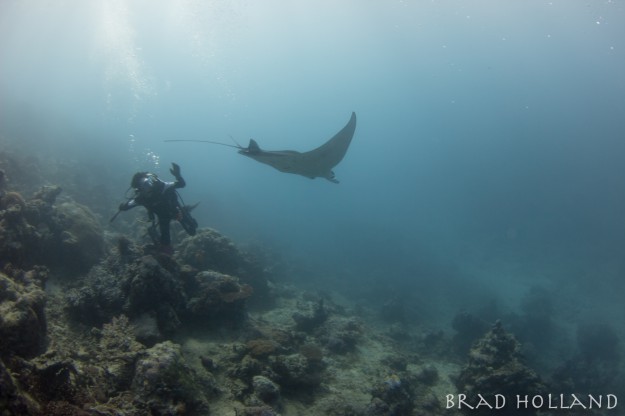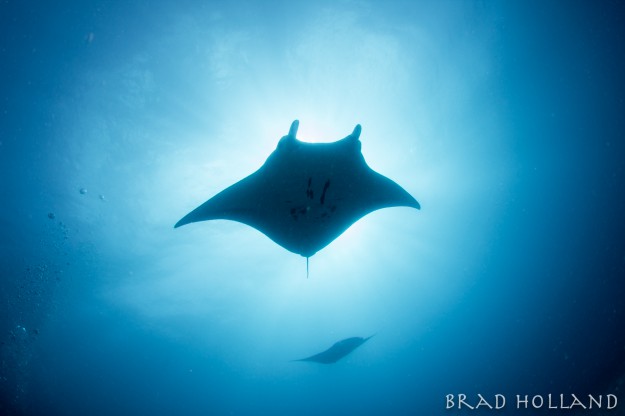 The summer months means calm seas, a lot of sun and a breeze. Flat water brings the vis up to spectacular and the entire island is divable.
Get Hooked Up…
There's going to be some smokin' deals going around soon that are full itineraries with dive plan and activities.
The first of these to roll out will be to fans of the Scuba Diver Girls – if you want blue water shark-rich Yap, this is your deal.
These packages will be available for booking anytime between now and December 2016. If you don't feel like waiting to hear about these, I'm sure you can email bill@mantaray.com and ask him if you can get the details.