Manta Mania 2016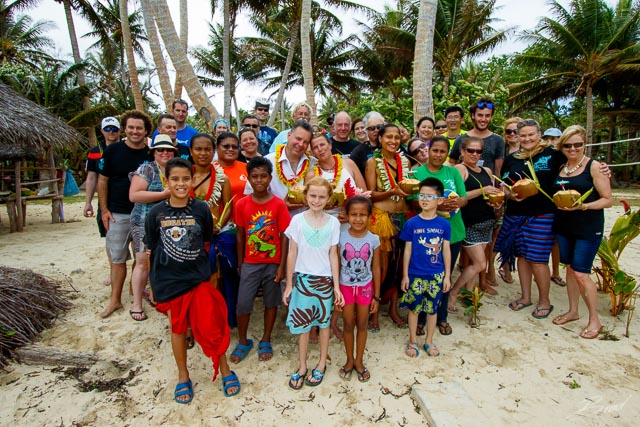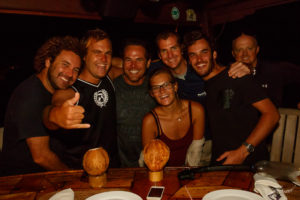 Manta Mania 2016 brought in a big group of enthusiastic divers to learn about mantas, dive with mantas and interact these creatures with the world's leading manta scientists.
The action was from breakfast until well after happy hour – our daily schedule packed in several dives, a classroom workshop and evening presentations at the Crow's Nest.
The Diving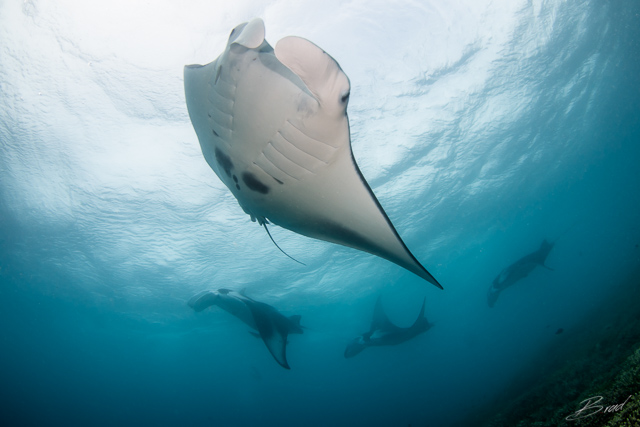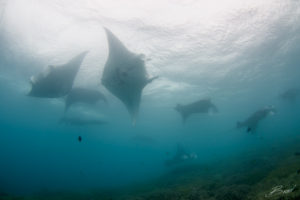 The mantas did not disappoint.
Our interactions were with single males, pregnant females, courting females and divers were engulfed in dancing mantas.
We got hands-on with the citizen-science and marine conservation by participating in the study of these animals through photo ID.
During the workshops we learned how to identify gender, maturity and condition of these animals – as it turns out, Yap's resident ray research shows healthy animals of all ages and strong reproductive behavior.
Some of our scientists commented on how much mating behavior there is to see here during this time of year.
After learning about manta behavior it makes the diving a lot more interesting, especially when we can identify what's going on when we're out on the reef with these animals.
Natural selection puts on a unique show here in Yap as the females make their prospect mates earn the chance to pair with her.
The science theme during the week is also very sharky – did you know that rays are basically flat sharks? There's your manta fact for the day, rays are biologically closer relatives to sharks than any other animal. Vertigo was our blue water laboratory where we can size up some reef sharks and learn about this marine community as well.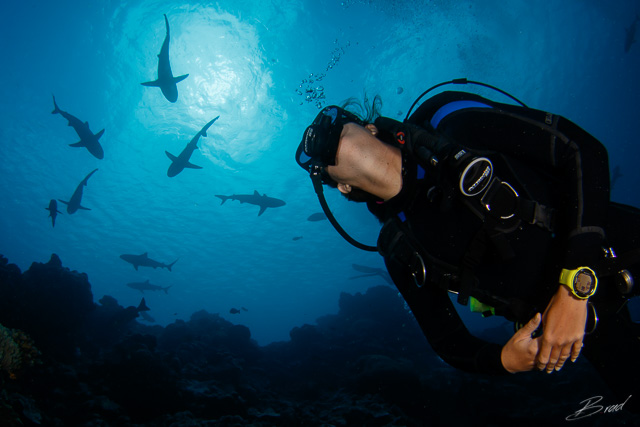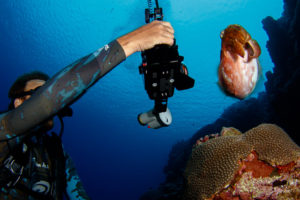 Another breeding cycle happens the same time of year – right now cuttlefish are seen in pairs and groups on almost every reef dive.
Mating behavior typically means that the animals care less about a diver's presence – the result is super close proximity of interactions… which make for incredible photo ops.
Our Scientists
Our presenting experts for 2016 were Julie Hartup, Guy Stevens, Steve Lindfield and Ben Buchan who introduced themselves, their research and kept the fun factor high throughout the event.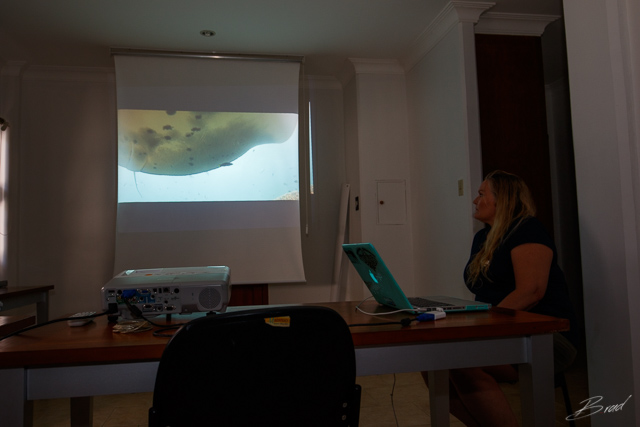 Julie Hartup has been studying Yap mantas for 6 years with Manta Trust and now her new organization, www.micronesianconservation.org with projects throughout the West Pacific. She's part of the Yap family and started this event with Bill Acker to build a scientific community and put research into action.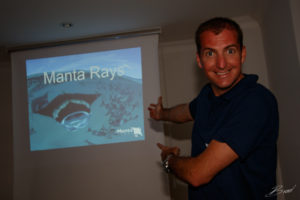 Manta Rays, 101
Guy Stevens, founder of www.mantatrust.org, introduced his work with mantas and walked us through the different species in scientific detail.
How to identify the different species, their sizes, geographic range, what they eat, lifespan, various behaviors, including mating with a demonstration using scaled down model mantas… as well as super interesting manta facts that were only learned through satellite tagging.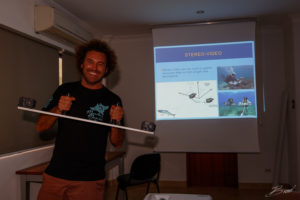 Steve Lindfield, also a Rolex Scholar, showed us how stereo videography is used to count and size fish, including sharks and mantas while introducing his work and latest project here in Micronesia.
Ben Buchan is the 2016 Australasia Rolex Scholar who is touring the world in the name of academics, conservation and life adventure out of Sydney,  Australia.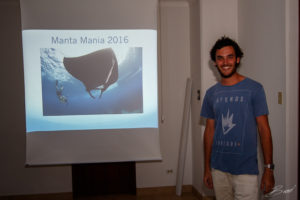 Ben was professional enough to teach us all how to properly wrangle a shark. We had a shark wrangling video as well as infographics on how NOT to wrangle a shark – clearly, we don't wrangle manta rays.
Big Animal science and good times.
Our scientists brought their A-game teaching us about our marine environment as well as helping us conserve a resource that we enjoy – these guys also brought the party and showed us all how marine biologists kick it up at the Crow's Nest.
The divers and scientists pulled their data from the week and presented their findings at the end of the event.
This year at manta mania
• You had 50 interactions
• You saw 30 different mantas
• Of those, 20 were males
• and 10 were females
• 2 females are pregnant
• There were 3 mating trains
• 3 new measurements were recorded
• 1 new manta ray was identified
Citizen Science
We had a special database entry this year, a new manta ID. It's male and his name is "Hai Ray", given to him by our guests who shot it's first photo ID, who also got married on the beach the next day.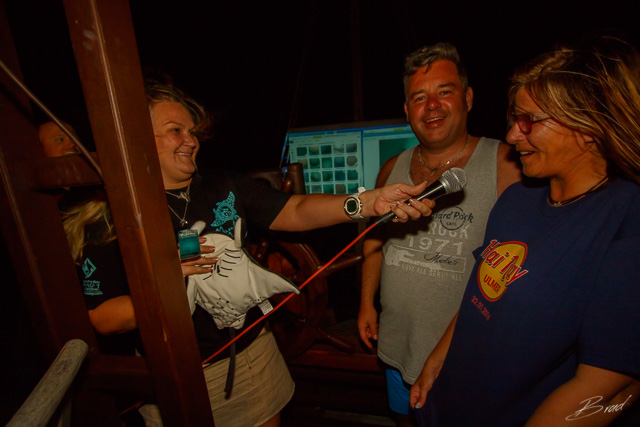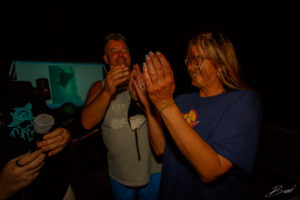 After our scientific data presentation of the week's research, Julie brought out her Yap manta database and presented the new manta ray entry.
Manta Mania is growing up to be one of our best weeks to be here for big animal diving, conservation science and having a tropical vacation party in paradise.
Manta Mania 2017
February 12th – 18th – We are taking reservations for next year's manta mania where we will have returning guests and scientists as well as two new researchers that will join the party.