Yapese Double Tap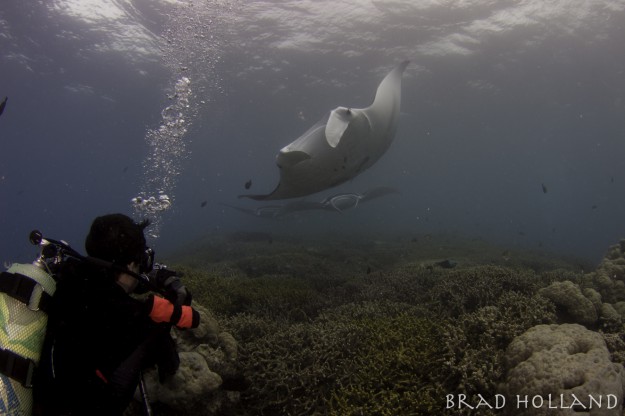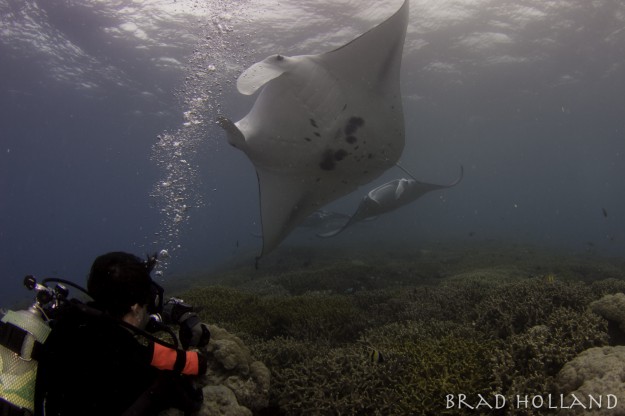 This is how these guests are double-tapping their dive logs with Yap's flagship underwater visitor experience – back to back big animal dives.
The most exciting manta experiences are right now, tis the season for the best action.
A year-round presence is part of package here, however for seeing the most animals and getting the closest encounters it's during the mating season – December to April.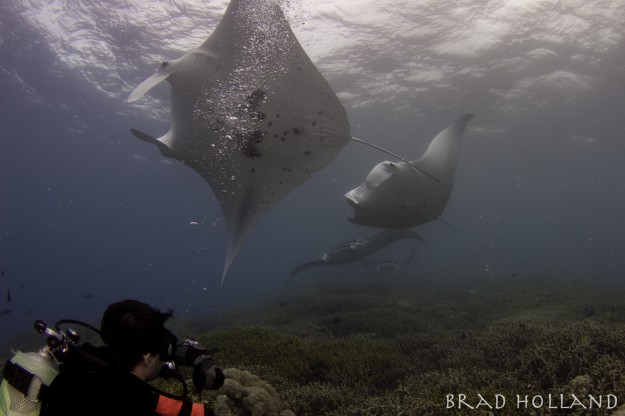 There is a ramp-up in the action where we start seeing mantas in bigger numbers and different individuals who's shyness is overridden by mating urges.
Manta planning tip
This all starts in November and will last until May with the most spectacular shows in the middle months of that span.
When planning to check this off your bucket list, shoot for anytime between Thanksgiving and Mother's day for dancing manta balls and trains of rays buzzing by for all of your 3000 psi.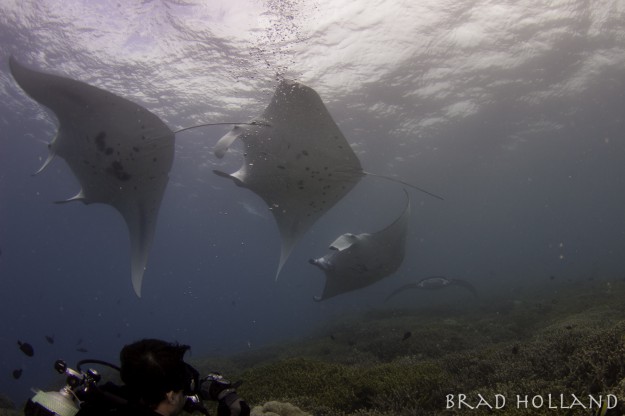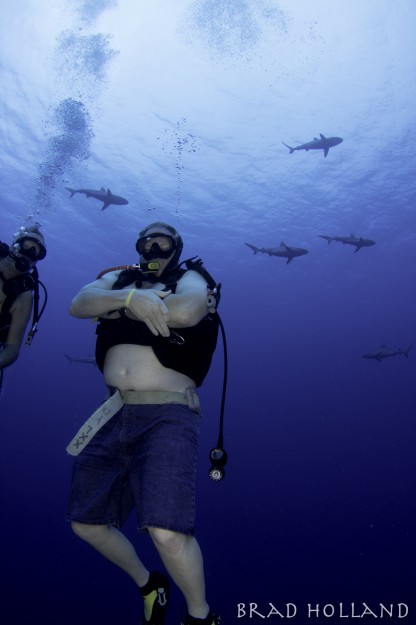 Sharks are a true year-round show.
These guys are here rain or shine, and Vertigo looks like this any given day of the week.
There's no need to plan any specific time to get the most out of this site,  – it's always on in the Philippine Sea.
So much shark action in the blue that you barely notice the denim shorts in the foreground.
Vertigo Tip
This dive site is about 25 minutes from the dive shop given that it's not slack low tide – you want to hit this reef an hour or two before the highest tide for the clearest water, and shortest boat rides.
Tell your dive guide before you leave that you want Vertigo like you see it on the blog – they'll know what that means.
The only thing that holds back this dive is swell/surge. It's not fun to be swinging back and forth over the reef like a pendulum and the sharks aren't as personal – the good news is that swells don't hold out for more than a day or two, it's easy to hit it right.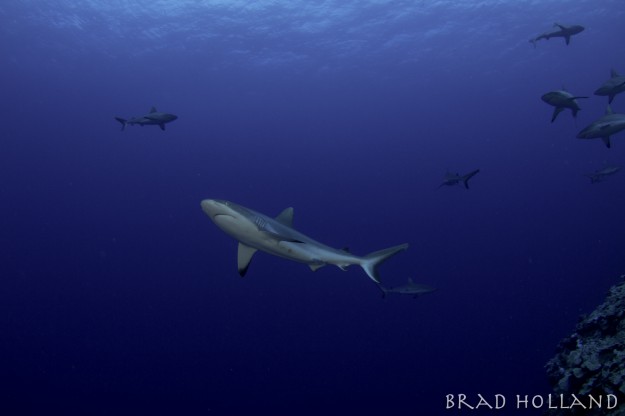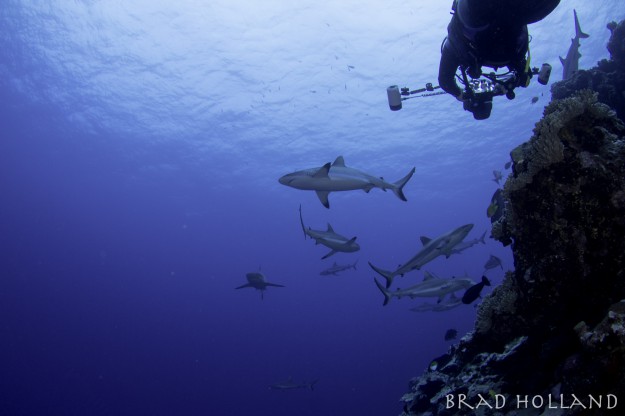 These photos are from the same two-tank morning – dives like this leave little to envy whether it was your first open water dive or you're the veteran photog that's been all over the world.
This combination will most likely be your first two tanks here and this is what it looks like right now for the guests and my Canon.
This combination starts at low tide that offers the best visibility at the cleaning station.
After a long manta dive and surface interval, Vertigo will be shining.