Words from Our Guests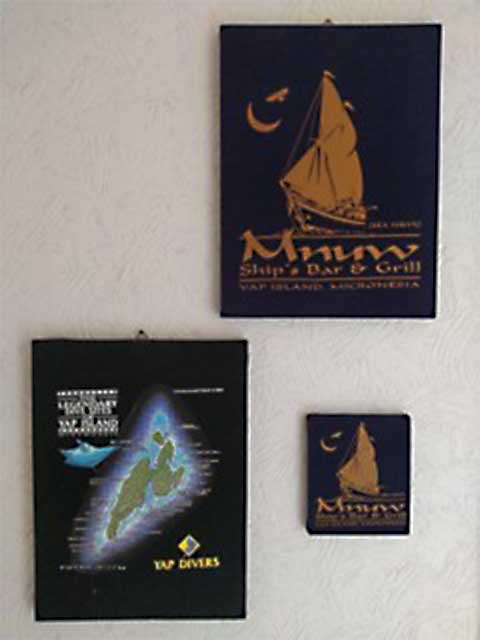 Dear Bill, We were on Yap in 2011 and spent a wonderful holiday there with the Yap Divers. We always like to think back to the great dives with you. And the underwater world was, and hopefully still is, beautiful. It's a pity that Yap is so far away from Berlin. We bought T-shirts back then and kept them to this day. We just couldn't part with them, they're too... Bill Thank You very much Sorry it has taken so long to answer you back but I came back to a mess at work after being gone so long my customers don't understand about diving. I want to say you have the Best hotel, dive operation, staff and Beer that I have ever encountered in all my years of taking groups around the world diving. The beach barbecue was the... I was very impressed how well Manta Ray Bay Resort and its Yap Divers affiliate weathered the Covid shutdown storm. Yap was basically closed off from the world for 2 1/2 years due to Covid travel restrictions before beginning to re-open in mid-late 2022. I had been to Yap more than 20 years ago, but never managed to make it back due to vacation limitations etc. I now have greater... Hello Bill, I just wanted to write a quick note to tell you how much I really appreciated your help in coordination and how much we enjoyed our trip to Yap and Palau. The Manta Ray Bay was a gorgeous resort and we had so much fun visiting! I really enjoyed the people that worked there, the visibility was fabulous, and the staff some of the friendliest. I am very... We had great dives, great beer and great people at the Manta Ray Bay Resort. I couldn't have asked for a better dive trip. Thank you. A very impressive operation, one of the best dives I have ever had and a consistently pleasant and professional staff. Congratulations and thanks. I don't know how to thank you enough. You treated Kathy and I better than any other place ever has. You better believe we will give the highest ratings we can to any and everyone. Best dive operation we've had, including Peter Hughes' Live-aboards, Galapagos live-aboards and Fiji Honestly this is a fantastic hotel. I travel the world for my job and I cannot remember another location where the people had met my every expectation as your hotel did. Thanks Two business associates attending the same meeting stayed at another hotel. When I described my room and service here, they were very impressed and will stay here on their next trip to Yap