Yap + Siren Fleet or Master Liveaboard
How it works…
Book ANY Siren or Master Fleet trip with any of our dive packages and get at least 10% off
Best combined with Palau Siren, Truk Master in Chuuk Lagoon, or any 3 Siren Philippines trips
Book through Siren Fleet or Manta Ray Bay
Combine Yap and any Siren or Master Fleet trip and get at least a 10% discount – book through us or with Siren.
This combination offer is good on any Siren Fleet trip combined with any dive package with us, book one dive trip with both operations and receive 10% off immediately.
Expect back-to-back dive packages with valet diving service, luxury operators, and an exclusive experience. The closest destinations to combine with Yap are Palau, Chuuk, and the Philippines offering 5 different liveaboard trips just one island away from Yap.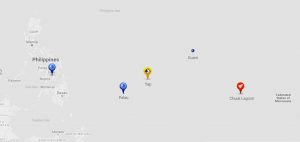 To inquire about this combination and special discount, please contact us