Getting to Yap
Getting to Yap seems like tricky business, but it is actually quite easy. Yap can be accessed directly by major airports in Guam (GUM) and Palau (ROR) that are serviced by international hubs in the USA, Japan, Germany, Australia and many other countries.
A little bit of planning is all you really need.
Local Airline Routes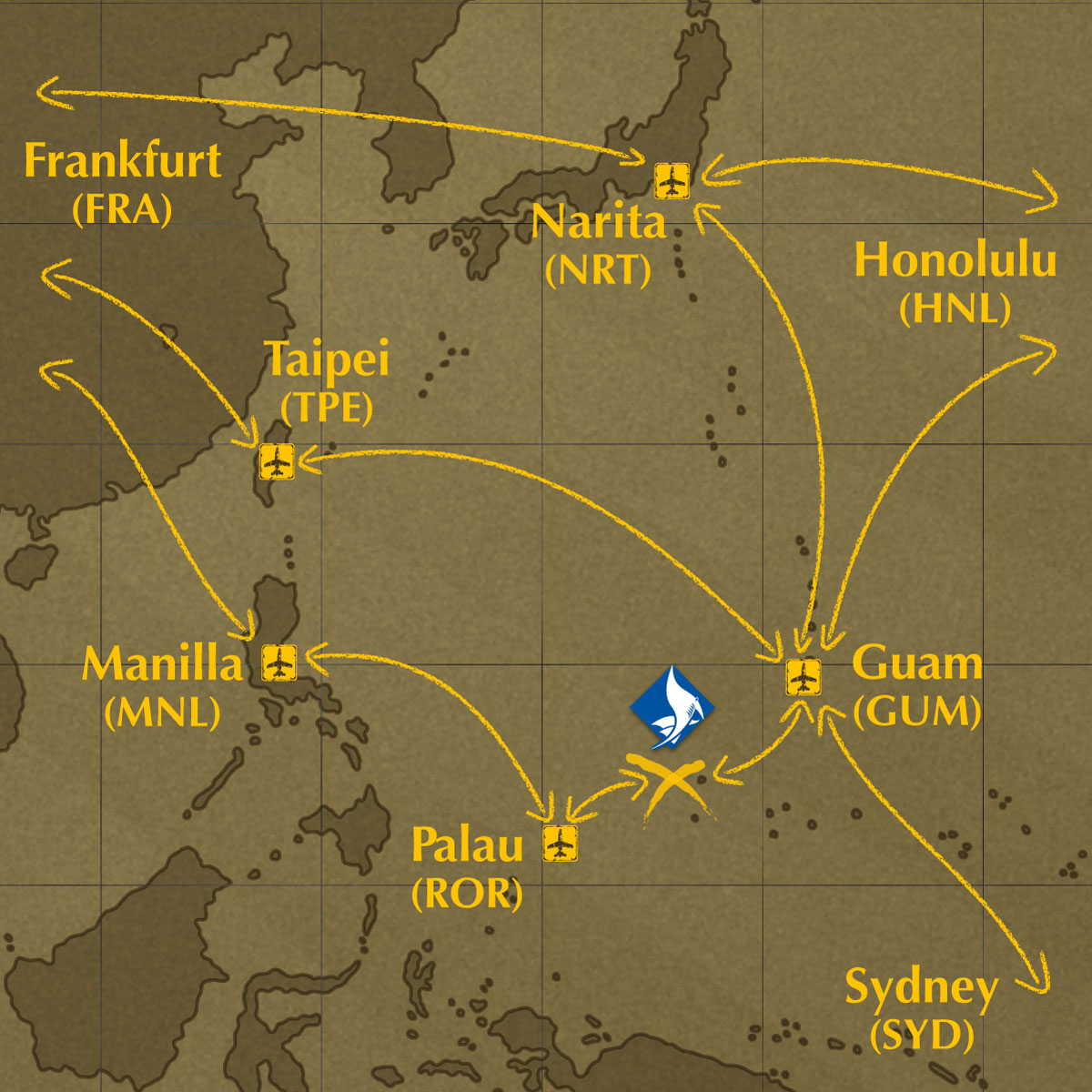 Ask Bill!
Here at The Manta Ray Bay Resort, we are experts at getting people and goods in an out of Yap. Ask Bill"Ask Bill" Flight Help about helping with your travel plans. Bill always here to help and will personally help you get to Yap.