Steven Miller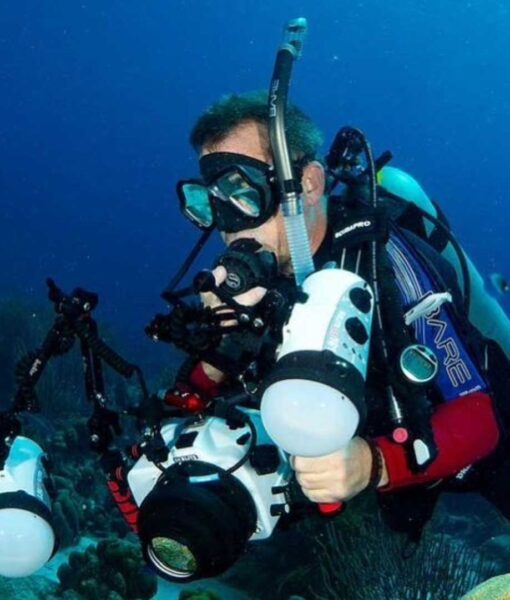 Steve Miller wears a lot of hats for Ikelite. In addition to creating aspirational photos as an ambassador, he leads the Ikelite Photo School, conducts equipment testing, contributes content and photography, represents them at US dive shows, provides one-on-one photo advice to customers via email, and probably a few other things!
Steve's passion for teaching is undeniable. Steve has been teaching underwater photography since 1980, and he relishes watching former students receive significant accolades for their work. He co-founded the Ikelite Photo School and continues to develop it as a labor of love. Steve's enthusiasm for new techniques combined with his laid-back personality separates him from other professional photographers. Steve has served as a presenter for our MantaFest Photography School and Contest and is on the calendar to be with us for the August 28 – September 11, 2021 renewal of this world-renowned event. Here are some of his images from Yap.
To learn more about Steve and his work, please visit Steven Miller Photography.