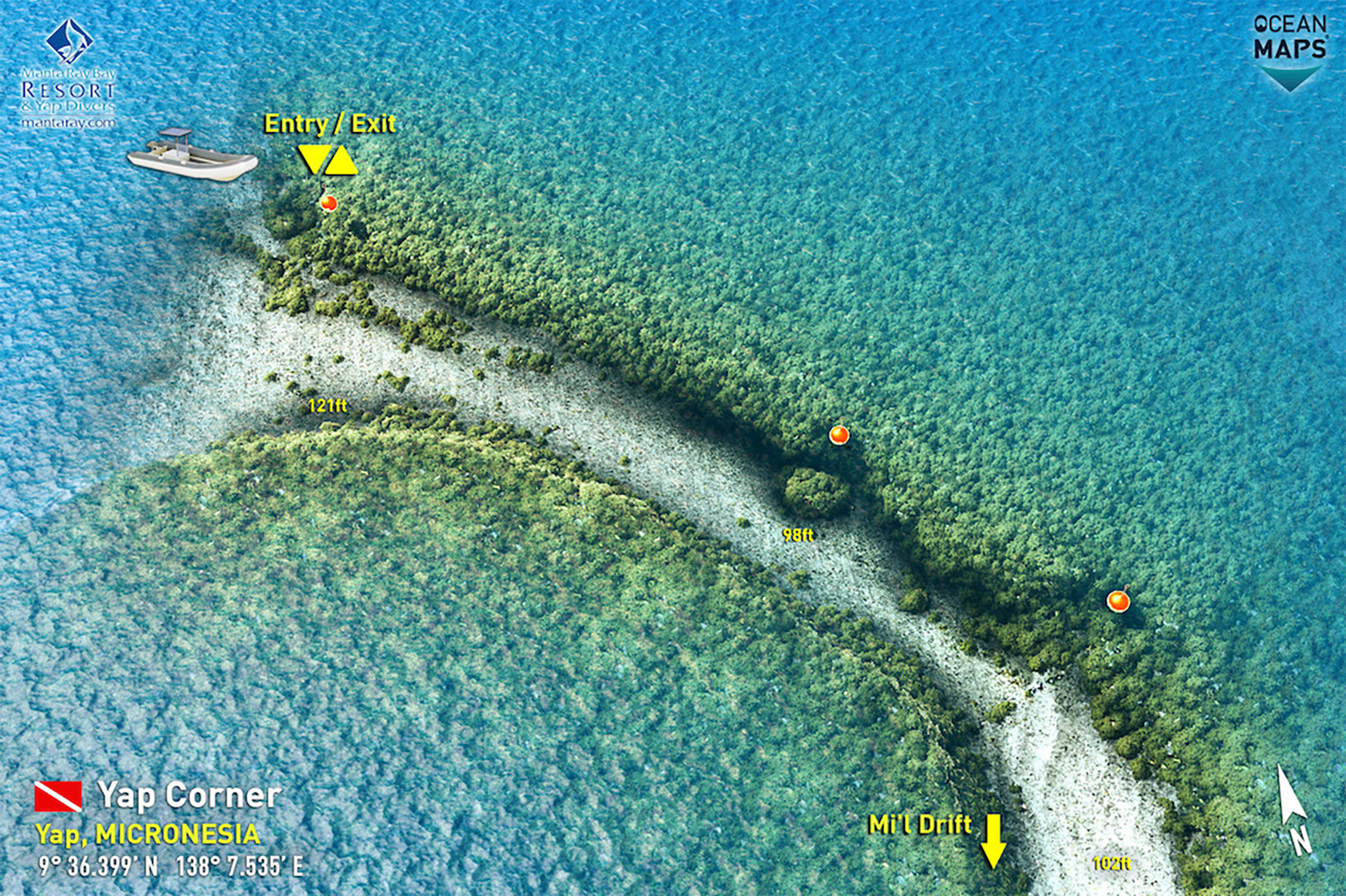 Yap Corner
Depth: 20-300 ft | 6-100 m
Visibility: 70-100+ ft | 20-30+ m
Current: 0-2 mph | 0-3 km/h
Dominant Features
With large oceanic gray sharks as well as large schools of jacks, snappers, barracuda, and eagle rays, Yap Corner is a very exciting, newly discovered (autumn 2000), dive that has all the potential to equal Palau's famous Blue Corner.
Corals
A variety of corals on the top reef, as well as a large number of anemones in deeper water.
Fish Life
Large oceanic gray sharks as well as white-tip reef sharks. Large schools of jacks and snappers are there every dive. A school of eagle rays has been seen on almost every dive and a school of large barracuda is regular guests.