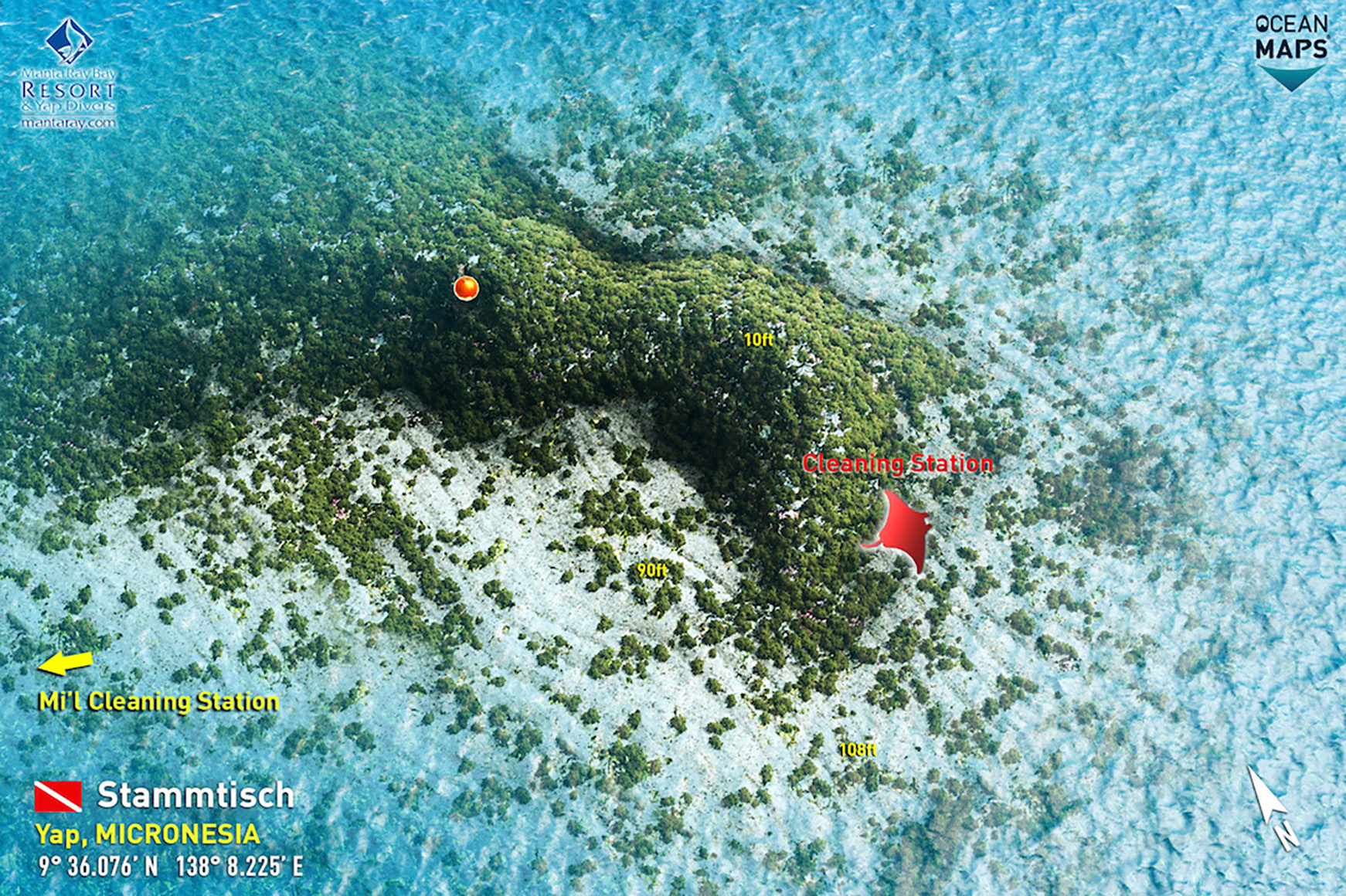 Stammtisch Manta Ray Dive
Depth: 15-20 ft | 5 – 7 m
Visibility: 15-40+ ft | 5-13+ m
Current: 0-0 mph | 0-0 km/h
Manta Diving
Stammtisch is Yap's signature dive to interact with Manta Rays cleaning. It is a shallow, static dive spent at the cleaning station for up-close interaction.
During the winter (Dec-Apr) the mantas are courting and the cleaning station becomes an activity hub where the mantas dance over the reef.
Mantas typically pass just overhead of divers and slowly move around while the cleaner fish go to work.