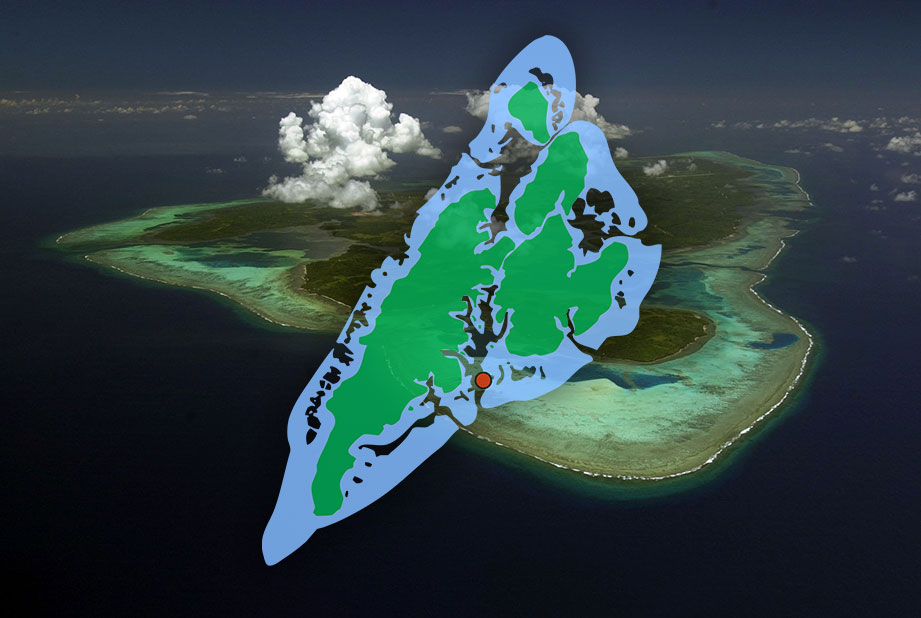 Slow & Easy
Depth: 20-60 ft | 6-20 m
Visibility: 15-60 ft | 5-20 m
Current: 0-2 mph | 0-3 km/h
Dominant Features
The inshore reef gradually drops down from the surface to the sandy bottom. Many niches, crevices, and outcropping provinces provide shelters for many critters and nocturnal species, making "Slow and Easy" a macro fan favorite and an ideal spot for night dives. The entry points are marked by buoys.
Corals
Good selection of hard corals and several whip corals. The rich nutrition of the inshore waters nourished an excellent number of various anemones, crinoids, and sponges.
Critter Dive
Fish life From XS to XL. While Bumphead parrotfishes and white-tip sharks often make visits to the reef, Slow and Easy is Yap's macro heaven. Ask the guides for nudibranchs, leaf fishes, pipefishes, goby-and-shrimp action, stone fishes, white mantis shrimps, and other critters! Three juvenile Hawksbill turtles are seen most of the time.