Dive & Travel Insurance
We have partnered with DiveAssure to offer you diving and traveling coverage for the duration of your trip.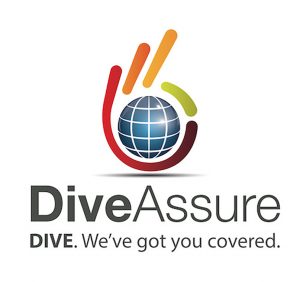 The diving plans include unlimited medical assistance, emergency evacuation, and chamber treatment expenses, direct payment to the service providers, no depth limit, no mixed gas restrictions, and much more.
And it doesn't stop there! You can complete your trip by purchasing the best travel coverage in the market.
The Dive & Travel coverage might save you a fortune in case of an unexpected event!
The DiveAssure Association was founded in 1999 with the goal of providing scuba divers with everything they might need in the area of diving insurance and medical assistance.
Dive Insurance
unlimited medical assistance
emergency evacuation
chamber treatments
no depth limit
no mixed gas restrictions
direct payment to providers
more info…
Working hand-in-hand with the Duke Center for Hyperbaric Medicine at Duke University, NC, USA. This partnership allows us to offer our members the best medical care in diving emergency situations.
Insurance benefits are available exclusively to members of the DiveAssure Association within their membership benefits. Coverage is available to divers affiliated with all approved certifying agencies. This information includes a brief description of the program. For full details please read the full insurance policy. In case of discrepancy between the policy and this information, the policy language inclusive of all conditions and limitations will govern.