Marty Snydermann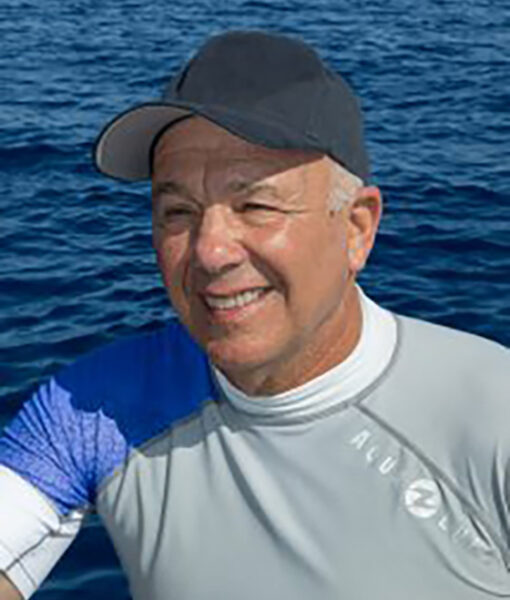 Residing in Solana Beach, CA, Marty Snyderman is a film producer, Emmy Award-winning cinematographer, still photographer, author, and speaker specializing in issues concerning marine wildlife and the marine environment. Marty is the recipient of the 2018 NOGI award in the Arts presented by the Academy of Underwater Arts and Sciences, the Diving Equipment and Marketing Association's Reaching Out Award, and the 2020 California Scuba Services award.
Marty is the author of ten books. He serves as the Marine Life Editor for Dive Training Magazine and is the longtime author of the magazine's What's That, Always Learning, and Behind The Lens columns. His still images have also been used by National Geographic magazine, numerous National Wildlife Federation publications, the Discovery Channel, Time, Newsweek, the Mandalay Bay Aquarium, Monterey Bay Aquarium, New England Aquarium, Seattle Aquarium, and by numerous other publications and organizations expressing interest in the marine environment both in the United States and overseas.
Marty's film work has been seen on the PBS series Nature, numerous Discovery Channel programs, the Warner Brothers hit (Free Willy), and a variety of programs that were aired by the British Broadcasting Corporation (BBC), NOVA, the Public Broadcasting System (PBS), CBS, and ABC.
Marty has been teaching underwater photography for almost 40 years and he takes a lot of pride in helping his students learn about and enjoy their own underwater photographic adventures. To learn about how his one-on-one, customizable, online classes taught using ZOOM software can help you improve your underwater photography, please go to martysnyderman.com.
Marty met Bill years ago While the two were quick to become friends, one big hurdle still remains. Marty is a proud Arkansan and is loyal to his Razorbacks. Bill comes from Texas and is a rabid Longhorn who bleeds orange. Their shared love of all things ocean and Yap have enabled Bill and Marty to overcome this deep chasm.