Manta Ray Conservation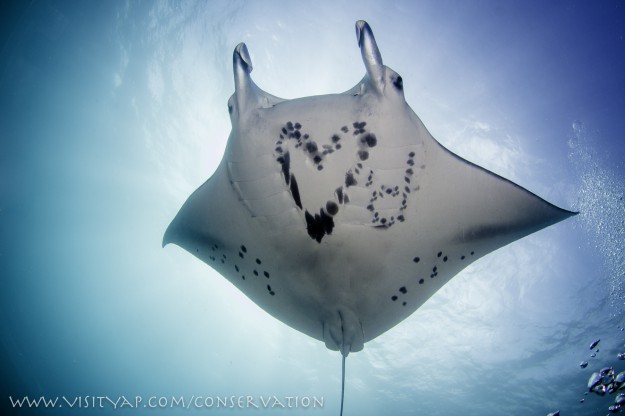 Legal updates are going on right now for our Manta Rays – the Yap State Department of Resources Marine Division and the Environmental Protection Agency are drafting regulations and creating a management plan for the 2008 sanctuary law, 7-36.
Read Yap's Update: conservation
Yap State lucked out with a scientific perspective through Julie Hartup, Project Manager with MantaTrust.org's F.S.M. manta research. She's bringing years of researching Micronesia's reef manta populations and her data to the attorneys and government offices.
Scientific information that will guide drafting the protective regulations and manta ray conservation management plan – check out the article: conservation