Manta Mating Season Diving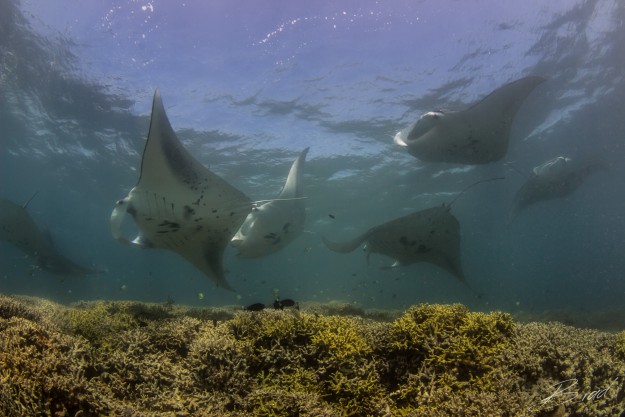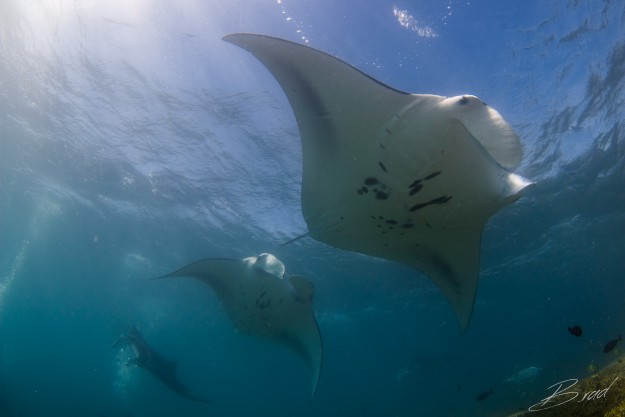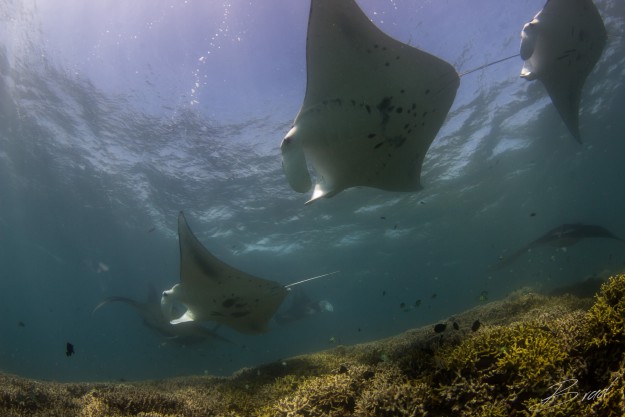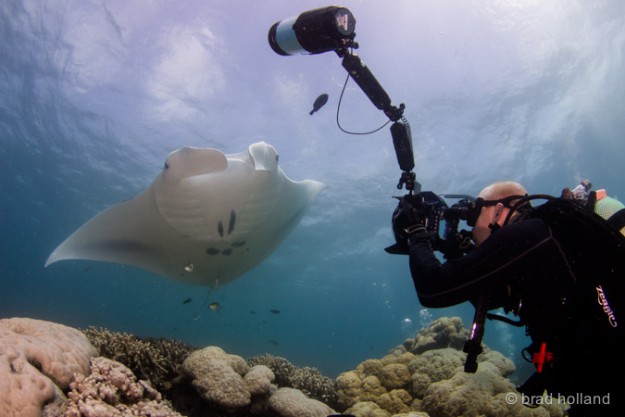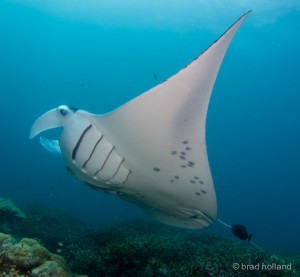 This is the time of year when everything manta happens in front of dive groups, with the exception of giving birth, every behavior is seen, typically in multiple animal encounters.
Dive reports coming off the dock this morning boasted a 20-manta cleaning station dive.
Surprise encounters during channel drifts in M'il are more frequent and all the behavior is happening.
We're seeing juveniles, pregnant females, courting males and the true residents that we see almost any given day.
Manta ray-based eco-tourism was born in Yap and it's still one of the special places in the world where you can dive with these animals all year.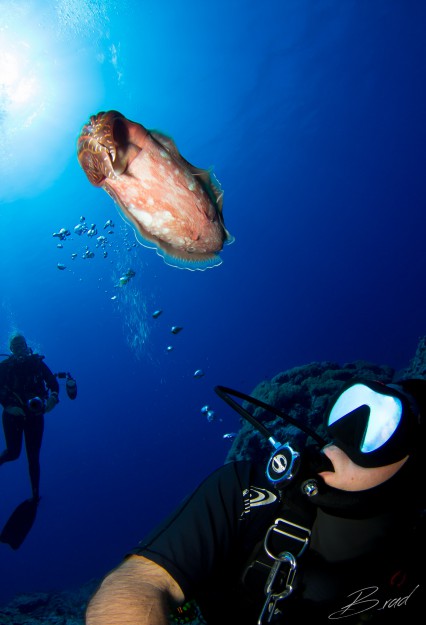 Mantas aren't the only thing mating right now.
It's cuttlefish season everywhere on the outer reef.
Dive reports started popping up with pairs of these at sites on the Pacific as well as the Philippine Sea reefs.
As many as six cuttlefish were encountered on the same dive.
Love must be in the air, er… water.
During our citizen science shark dives we were informed that every female shark at Vertigo was pregnant – both the black tip and grey reef sharks.
New moons add a different spin on the diving, it's when everything macro is sitting on, tending to or has a mouth full of eggs.
This moon cycle was very good to the SIM cards with very cooperative cuttlefish.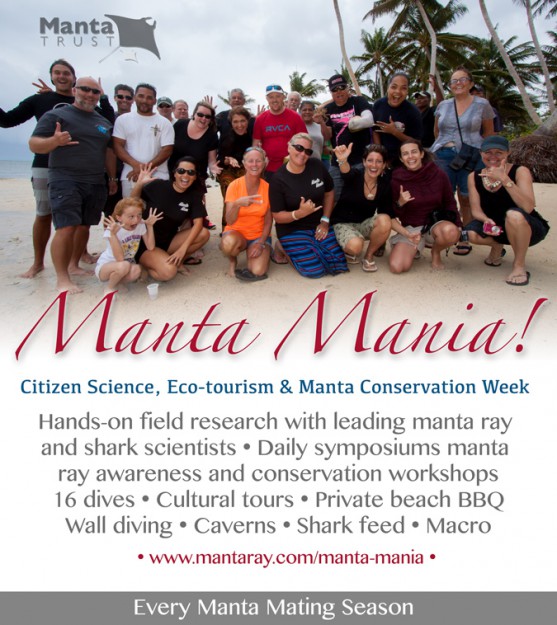 ---
Manta Mania 2014
Manta mating season now means, Manta Mania.
Manta Ray Bay Resort held our first annual big animal citizen science symposium in cooperation with Julie Hartup, Micronesian manta project leader with Manta Trust.
We designed a unique dive package that included research and conservation workshops, specialty dives, a private beach party, culture tours, picnics, exploration diving and hands-on citizen science.
Check out the party report and see what this small group of manta maniacs did during their stay in Yap.