Manta Fest 2015 Topside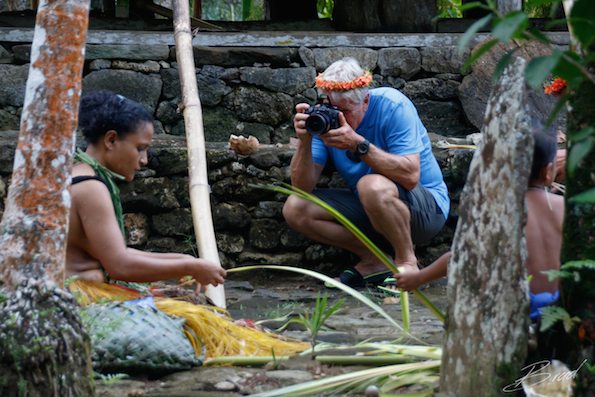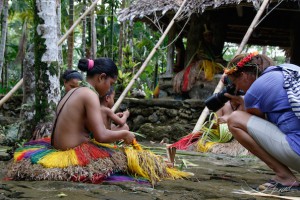 Here's some topside shooting action and the photographic scenarios that are available here in Yap all year and a special shoot setup for the first time for this year's Manta Fest.
One of the very special things about Yap is that the culture is real and it's very much alive.
One of the most colorful sites in Yap is a traditional shoot in a village.
One of the photo contest categories is "People, Land and Culture".
Throughout the two-week event we setup several opportunities to shoot traditional people, attire and village life… as well as some fun scenarios over sunsets, cocktails and gold sand beaches with models.
The winners of both dSLR and non-dSLR divisions submitted shots from the village experience shown here.
Traditional life for both men and women of all ages is demonstrated and participation is welcome.
We tried traditional food, betelnut and watched a bamboo stick dance in front of a stone money bank.
Yapese people are especially welcoming to outsiders and the photographer's experience is as personal as it is unique.
Advanced Photographic Scenarios
This year we introduced some new shooting scenarios and advanced workshops and dive plans. One of our homegrown concepts was to have our pro presenters talk to us about shooting split image compositions using our Sharks as models at Vertigo.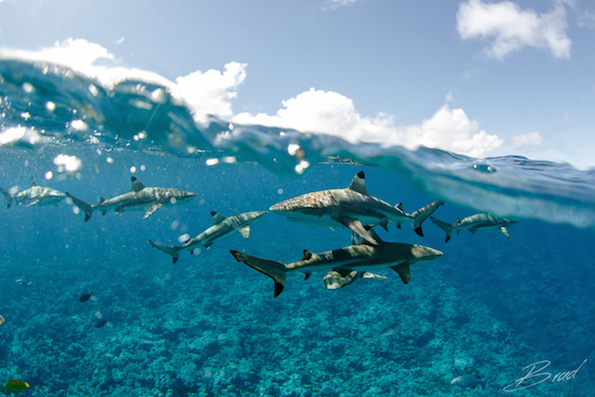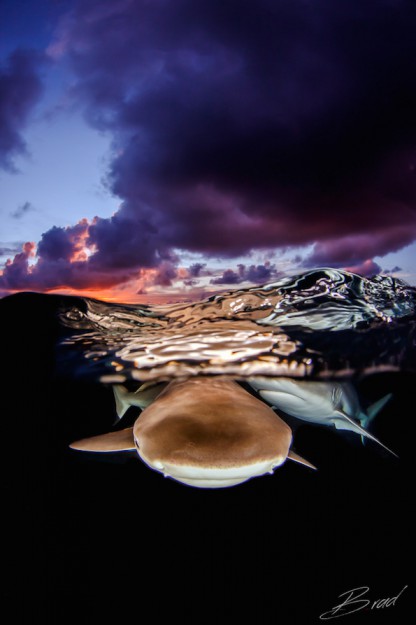 We shot Vertigo a lot during the photo fest and one of the ways we spiced things up is to plan the dive to shoot sharks at depth, at the surface in natural light, and finally, from the boat shooting over/under, or split images.
My contribution to this year's photography was an advanced shooting scenario – Vertigo splits, at sunset.
This requires flat water, a picturesque sunset and a boat crew that will get us in position and home in the dark, we got two out of three.
Dealing with some surface chop and a rolling boat, five photographers hung out for their shots. Marty Snyderman and Frank Schneider were there to offer input on camera settings, positioning and animal behavior to help us dial in on these sharks.
Exposing the background with a lot of depth of field meant a high f-stop, freezing the action required quick shutter speeds and lighting subjects in dark water had our strobe power cranked up.
We all brought home something we were happy with, learned some advanced  skills and stepped up our photographic game – workshop success.
One on One Pro Training
Aside from the daily workshop schedule there is one-on-one private training available to all Manta Fest participants. Each professional has their own approach at their photography skills; managing the archive, sharpening images, color balancing and there's both popular post production Adobe products, Lightroom and Photoshop to learn.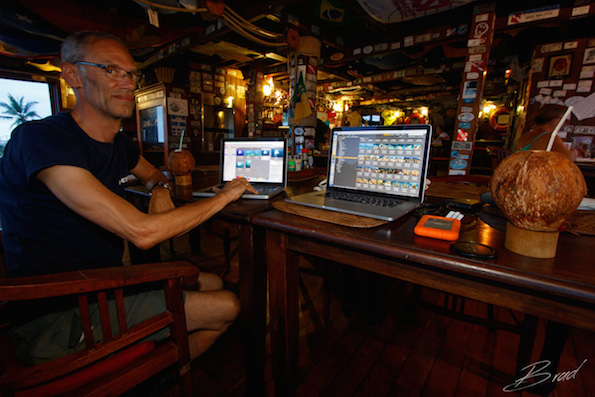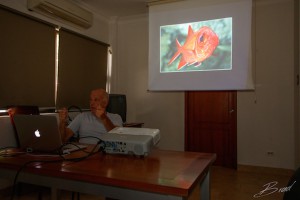 I sat with Marty and Frank asking how they manage assets and wanted to pick up some pro pointers on post-production in Lightroom and Photoshop.
Whether it is how to get close to an animal, what to look for, how to compose behavior or develop your shot on a computer, the information was here and available day and night throughout Manta Fest.
Some of this training is immediately visible in your photography and photos start to really shine when some of the world's best underwater shooters pass on a couple of their secrets.
Photography Party
We still put the fun in all of this learning. We hosted a couple mid-week sunset excursions with camera, drinks and models to a beach in a village for a colorful evening shoot.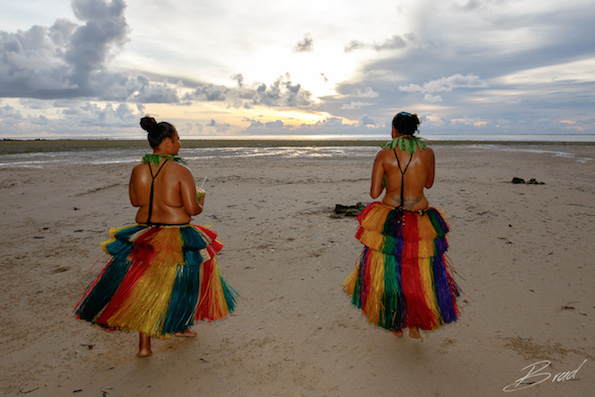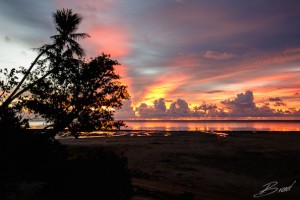 Paradise gold sand beach, dramatic tropical sunsets, grass skirts and coconut cocktails go well together.
Manta Fest has some unique topside action that we are going to champion to grow this event.
Next year we're going to invite topside photographers that will host a week-long land-based workshop that will run in concert with the daily underwater dive plans.
We'll also grow our advanced shooting scenarios and advanced workshop themes above and below the water.
Manta Fest 2016 is August 27th – September 11th.