Manta Fest 2015 Kickoff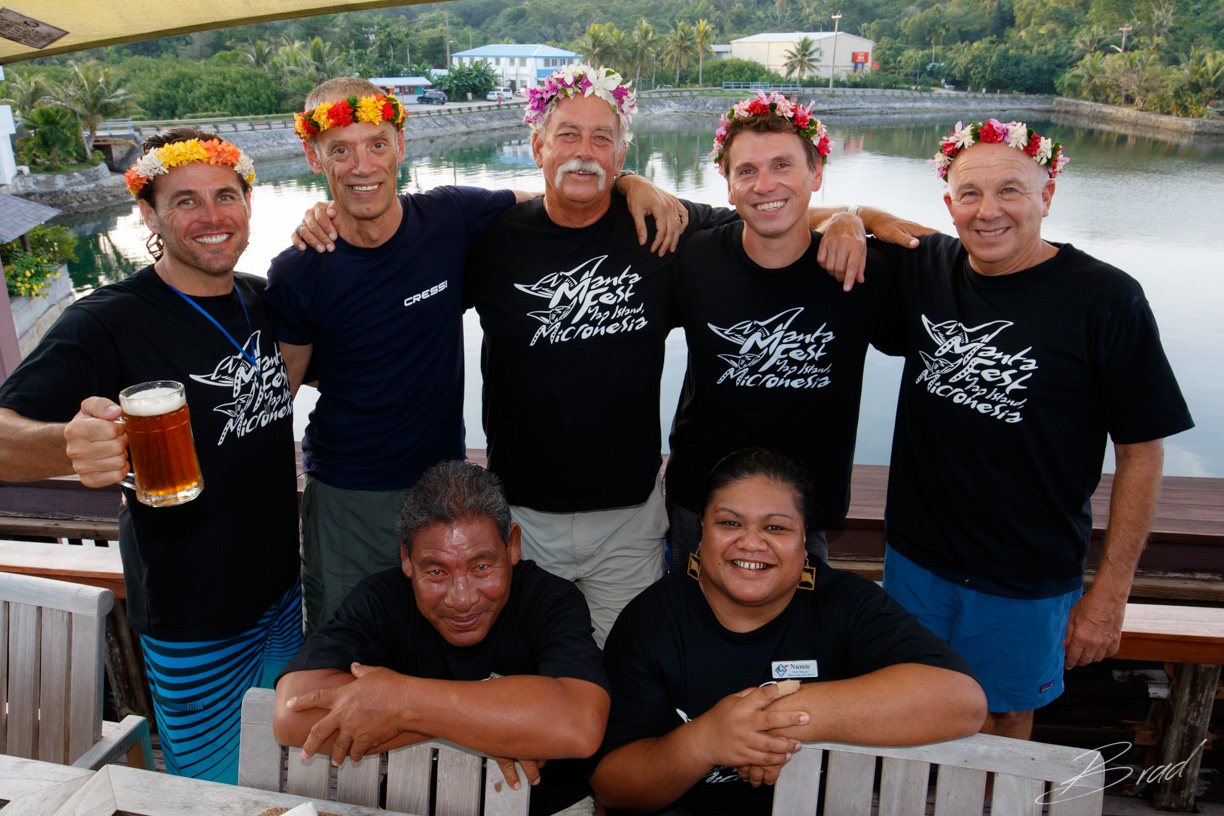 We kicked off our annual photographer party with old and new friends, great weather and excellent diving conditions.
This marks the start of two weeks of custom dive plans, photography workshops and one-on-one training with some of the best-in-the-world shooters who come here to help you grow your skills in and out of the water.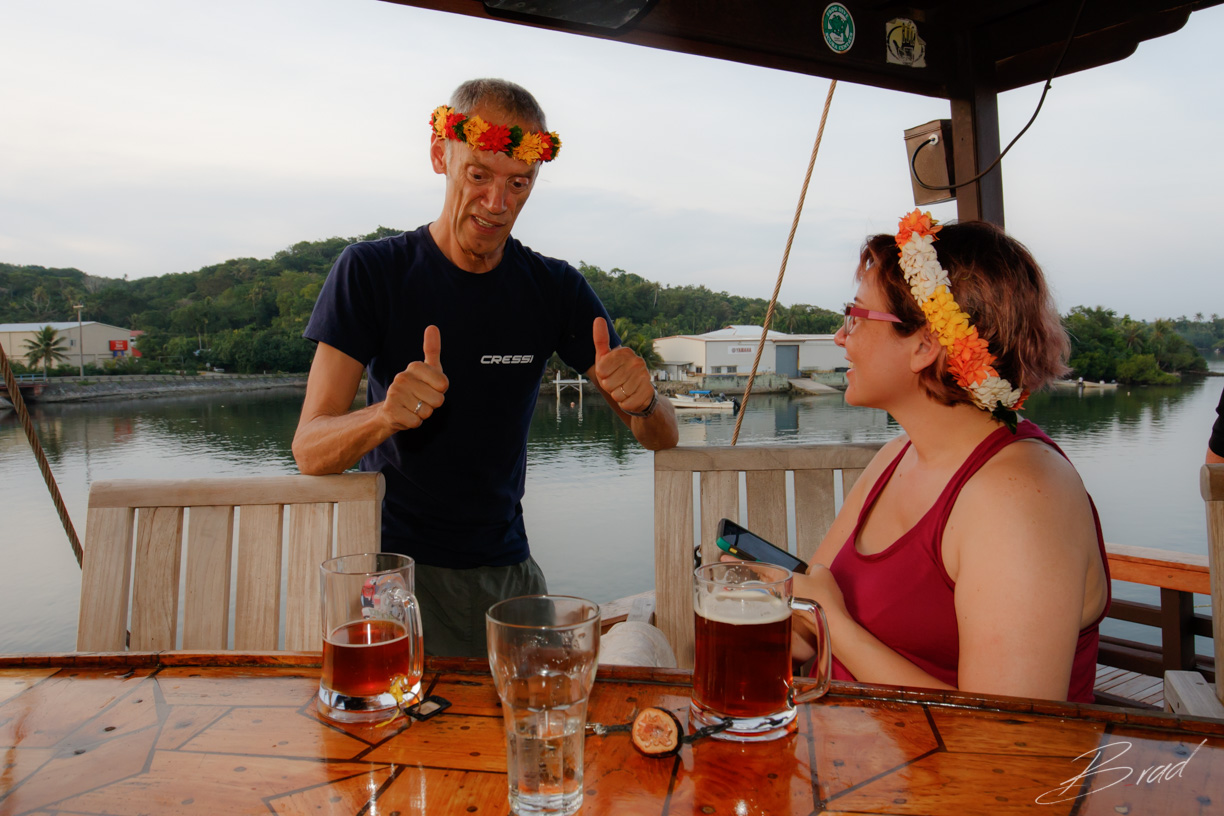 Returning pro presenters this year are Marty Snyderman, marine life editor with Dive Training Magazine and our leading naturalist, Frank Schneider, editor with Tauchen Magazine Germany as well as Andy Schumacher with Schumacher Films.
Next week we will be joined by Ray Bullion for the ramp up to the second week and contest portion of this event.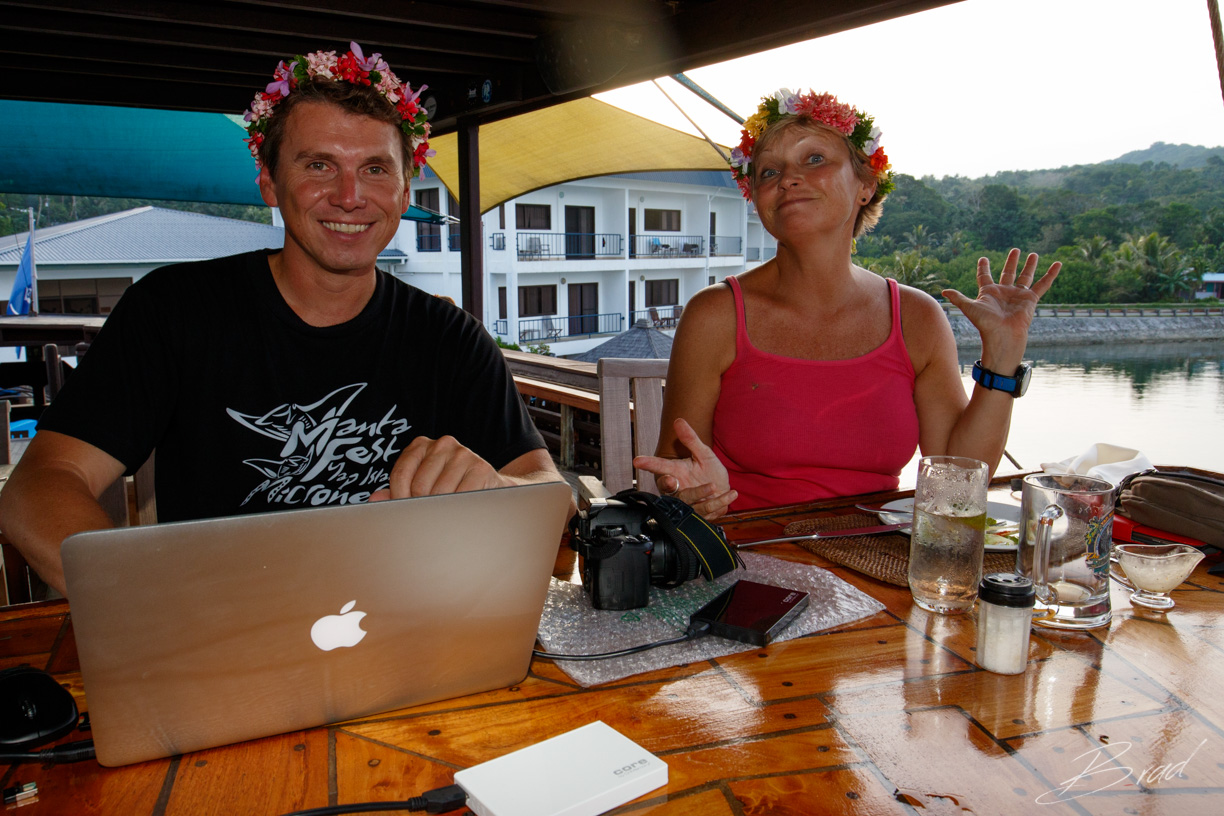 Everyone will go home with something and the top prizes this year include a 7-day Dive Damai liveaboard trip, complete Mares gear set with their latest Fusion regulator and dive computers as well as a host of diving accessories from wetsuits to gear bags and Pelican cases. Manta Fest is like homecoming here in Yap, most of the people have been attending this event since the first year it was held and haven't missed one since. We're like family and all get to watch each other's photography grow over the years.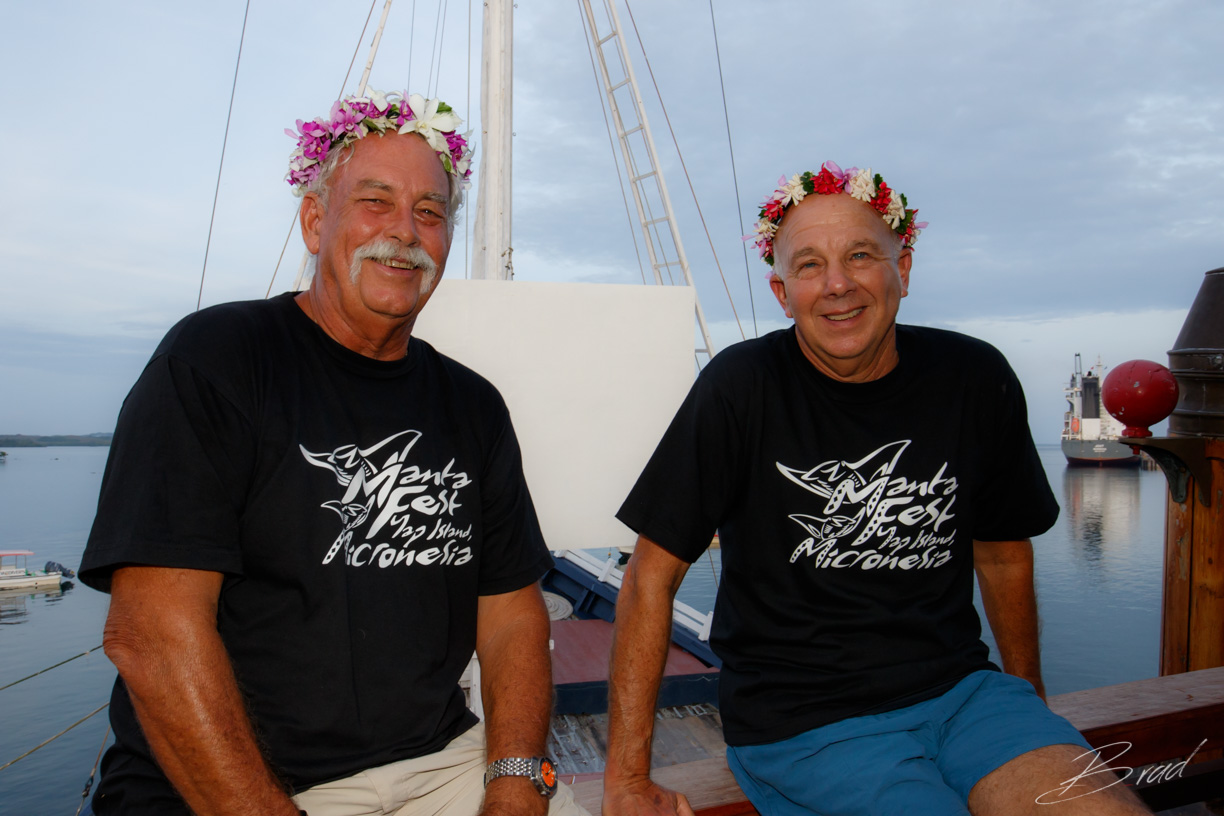 This year we're throwing in some new flavor to this event and our first excursion was a traditional attire model shoot at a Yapese stone money bank in a local village. Cultural tours are excellent photographic opportunities and there are few places in the world where this is still everyday life for most people.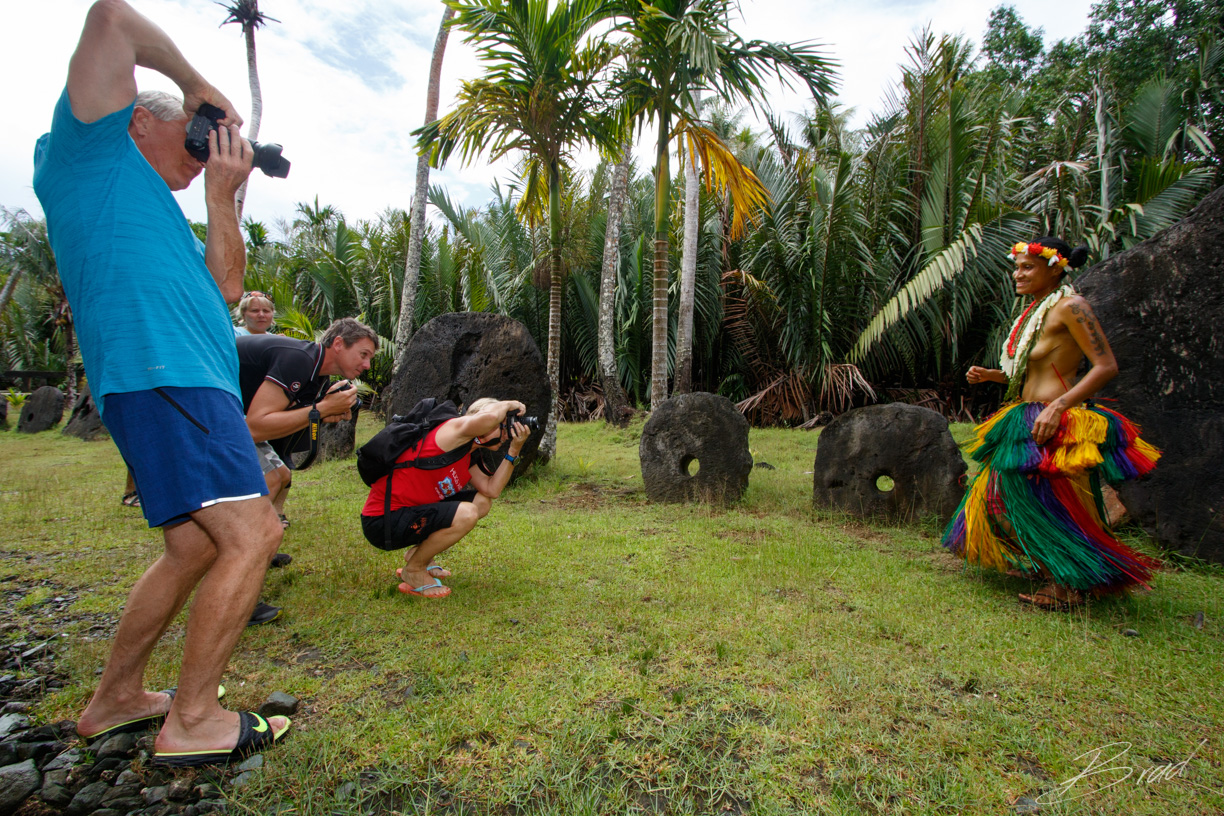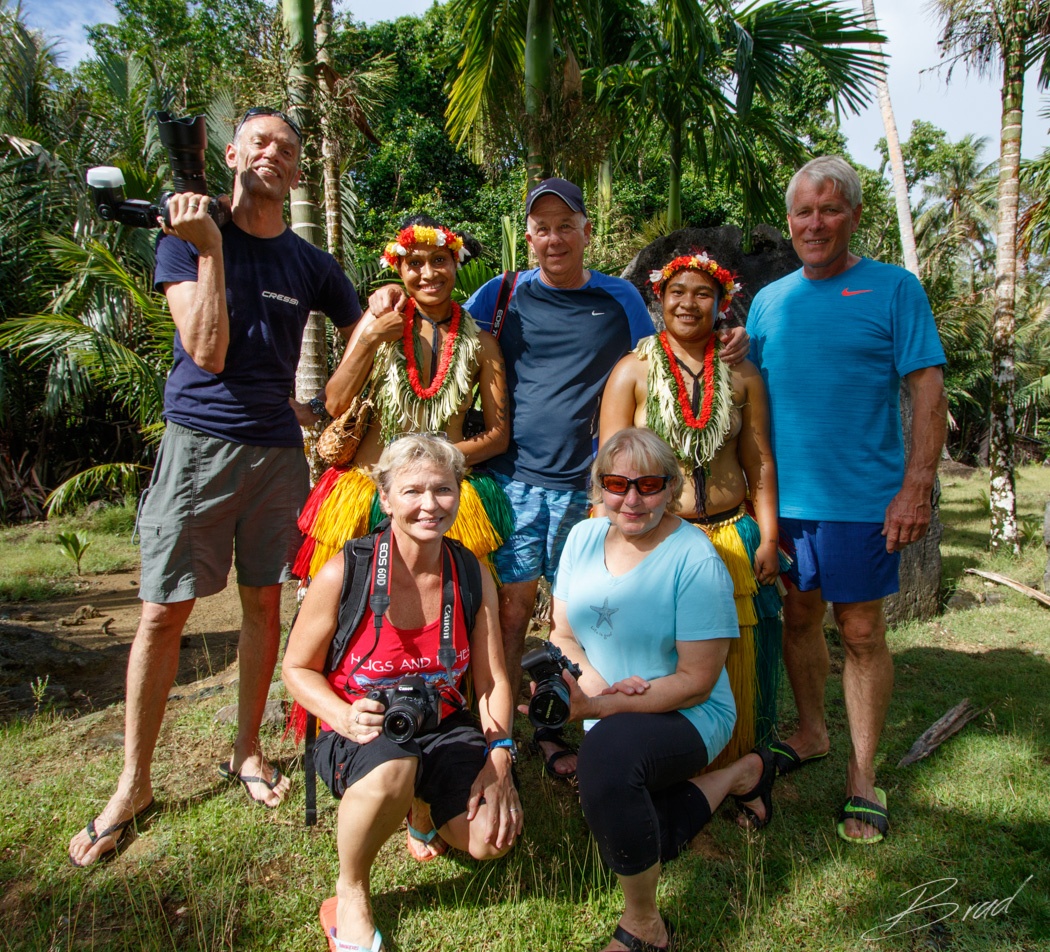 Yapese people, their island and village sites are beautiful, here we put together a scenario so that our shooters can capture their creative vision.
This year we are throwing in some advanced workshops and dive plans in the day's itinerary.
Today we'll be back in the village at another site with models in traditional attire as well as cheers'ing coconut cocktails at sunset for some social time… a little bit of everything.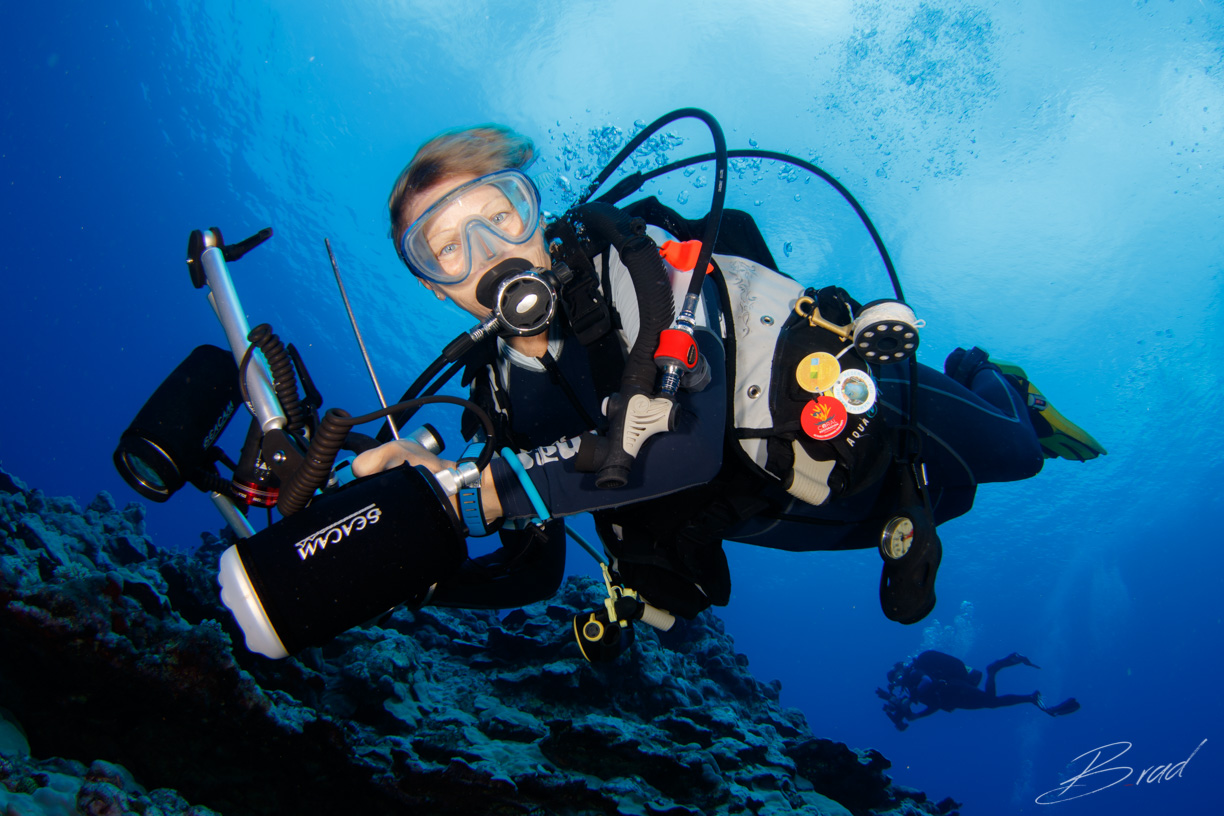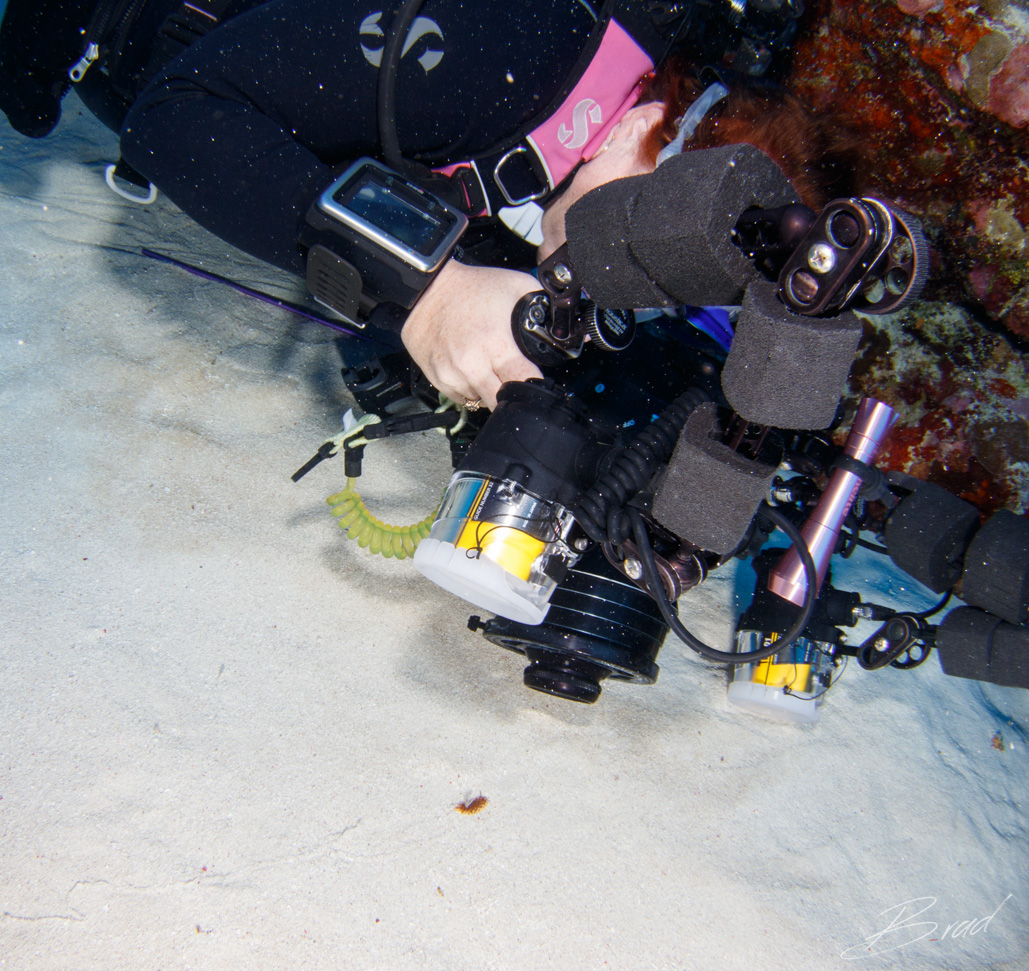 The diving has been delivering and manta fest is warming up the flash cards.
The last dive at Yap Caverns kept us all busy on macro and wide angle setups.
A couple of our winners from last year, Sheila Ott (Switzerland) and Judy Bennet (USA) are out with upgraded camera systems and going for best of show with every opportunity.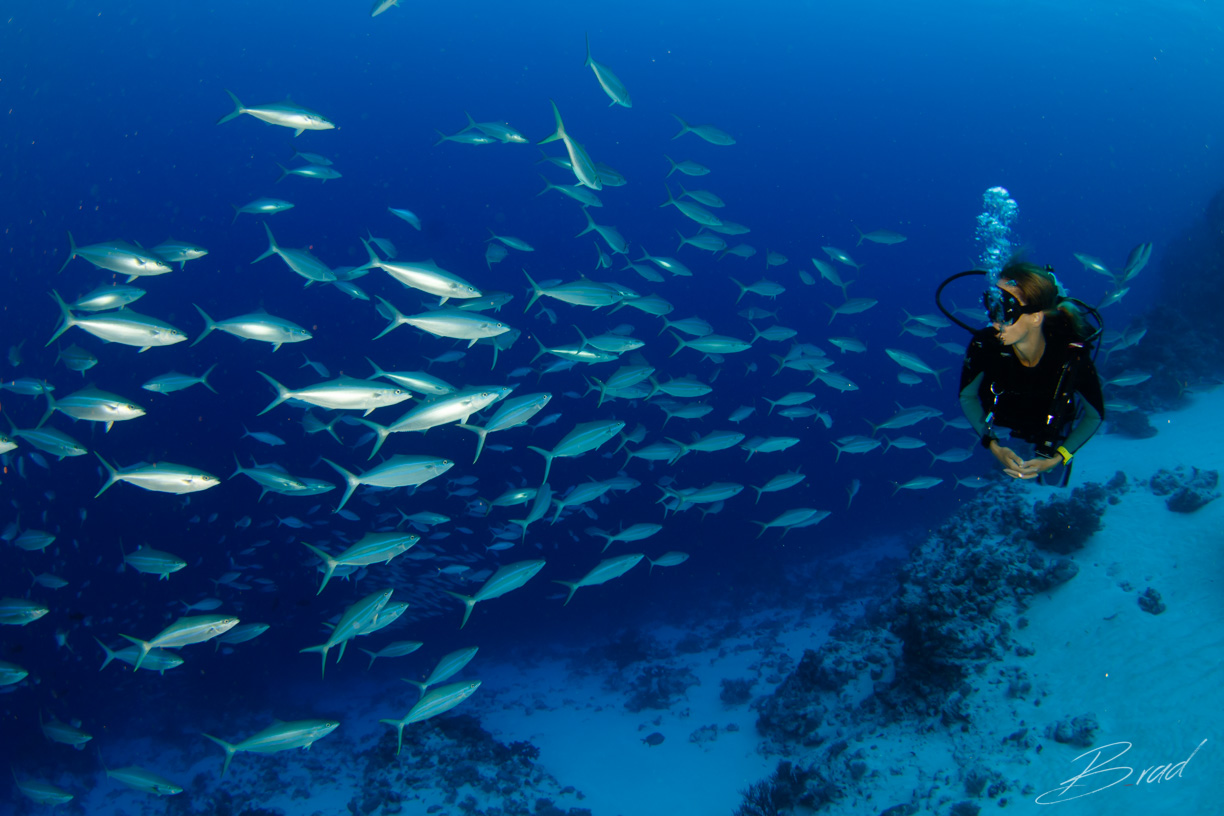 Every day we'll be hitting the water with the right tides on custom dive schedules with afternoon excursions for topside shooting scenarios.
Back at the resort we have daily classroom workshops on everything from shooting fish and sharks, composition, histograms to managing the photo archive in Lightroom and Photoshop/Bridge – in both English and German.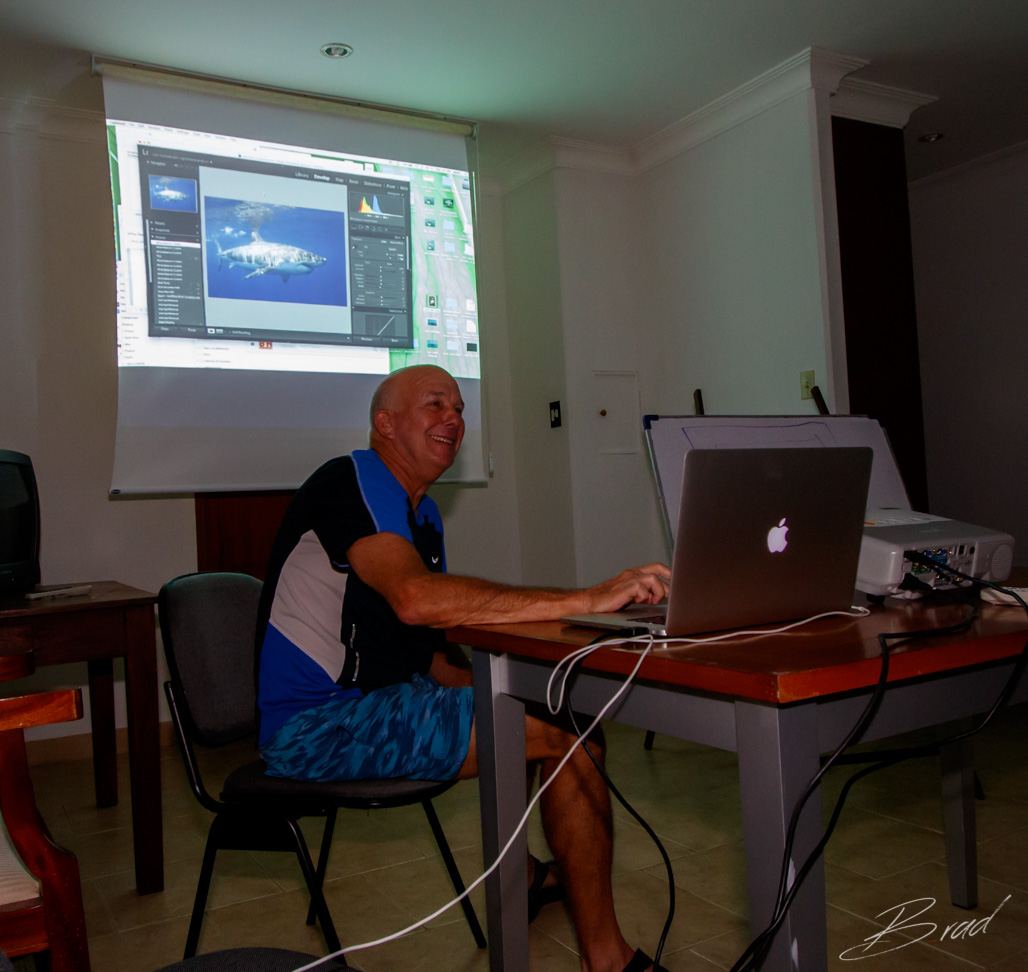 Stay tuned for more updates on our blog and facebook.