Manta Fest 2012
This was the final day of the photography and diving for this year's photo contest.The weeks of photography and fun for Manta Fest 2012 concluded with a showing of Bill's custom hospitality on the Mnuw after a perfect day on the water.
After this, all that was left to do was turn in JPG's, wait for judges to bring the results and congratulate everybody involved. This event is a bit more than just a photographer's workshop and shoot out with custom prizes for the top pics.
Everybody takes home a personal experience and part of Yap's magic, in and out of the water.
Out in the channel, the party started with groups setting out in perfect conditions for their last dives.
This is one of the reasons why people return every year, the other one is just pure fun.
The Manta Ray Bay brings out the fun side of everyone and if it's one thing Bill knows, it's how to host a good time.
---
Bill Acker After Party
At the evening celebration the party kicked off with rounds of Stone Money brew, a lot of smiles and a few strobes popping off catching the lighter side of Manta Fest.
Family owned and operated, one of the key ingredients to the good time atmosphere that seems to bring everyone together.
Mares Europe Chooses the Manta Ray Bay Resort
Bill and Patricia with Mares' European executive, Stephan Michl were wrapping up their week of diving together as well as planning next year's event.
Bill's resort is transforming into a special Mares diving center, a group of operations that are being hand-selected by Mares not just for the diving, service and quality, but because there's something unique about how they do it.
This will be one of the changes you see happening around here and not just with the equipment, but a relationship founded on something that you can't get anywhere else that is respected and acknowledged by one of the top scuba manufactures in the world.
This is how Bill started his operation and how he keeps it alive today, built on personal relationships created from standing out and doing things his way.
The Mnuw was full of laughter, a little cut loose humor and all smiles for the festival after party.
The festivities kicked off with a toast from the resort managers and a live local band.
Island music poured off the bow of the Mnuw and the evening had everyone together in Yap fashion.
---
Photography Awards
I'm sure everyone wants to know who won and what the prizes were. The grand prize for best photo overall went to Anke Rorbach from Germany who is taking home a completely custom Bill Acker award.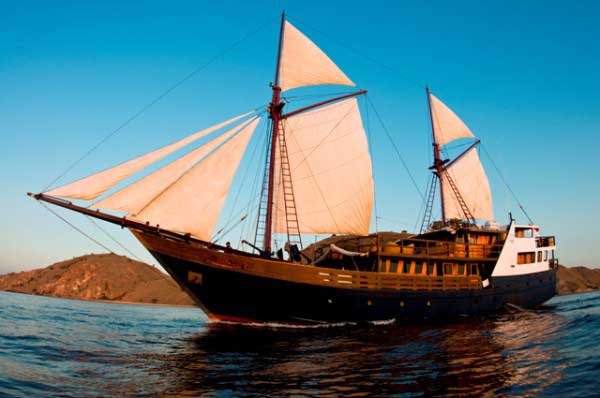 A liveaboard trip with Dive Damia, an Indonesian operation that is doing a one-off, sixteen day trip that will start in Indonesia and sail south through all of Micronesia back to Yap.
I believe this will be a first time trip for the ship and one more thing you just won't find anywhere else.
Bill can't help but to stand out when putting together a dive vacation, at home or at sea.
Next up was Ken Sutherland taking home first place in DSLR and Mares's newest air integrated full color Icon dive computer.
Second place DSLR award went to Uwe from Germany with a topside photo who won a Manta Ray Bay Resort seven day hotel and dive package.
Judy Bennett brought home third place and won a Henderson Aqua Lock wetsuit. Honorable mention photos received Armor commander mesh gear bags. A few other goodies from sponsors such as Sealife cameras and Neosport wetsuits were passed out at the event.
All of the photographers learned something from the pro's and gained the next level of experience, whether it was with Lightroom, Photoshop or on the reef setting up their shots.
---
Manta Fest 2013
There are already bookings for Manta Fest 2013, you could start planning your trip right now. Some old faces with be there as well as soon to be new friends, all diving and shooting in clear Yap water and bringing home sharper photo skills and a personal vacation experience via Bill Acker's unique hospitality game.
Languages
Availability & Reservations
Guest Gallery
Check our our gallery of guest photos,share your pictures of Yap with others on our website and our social channel.
view gallery >