Black Water Diving
Blackwater diving is being developed in Yap which is the nearest island to the some of deepest parts of the ocean. Bill is pleased to initiate blackwater diving in Yap and be able to offer another experience in your dive trip.
Discover Rarely-Seen Exotic Creatures
Largest Migration of Animals on Earth
Unique Photographic Opportunities
Change Your Ocean Outlook
Yap sits on the rim of the Marianas Trench on the island's east side, approximately 100 miles from Challenger Deep, the deepest on Earth, over 9,000 meters deep. We also have the Philippine Sea to the West – both are being explored for their blackwater potential. North American summer is our region's least windy part of the year, making for favorable dive conditions with near-shore access to unique depths. Exploration blackwater dives have produced cephalopods, baby sailfish, jellyfish of all sorts, crustaceans, juvenile fish, and squid predation behavior.
Get Involved
You will explore the water over the deepest part of the Pacific Ocean, the "Yap Trench", that reaches depths of over 9,000 meters. Discover exotic creatures of the deep blue sea that are rarely seen and experience their sighting in their natural habitat. This exceptional experience will change your outlook of the ocean's wonders and will give you an up-close insight of her dark secrets. Blackwater diving provides unique photographic opportunities for rately-seen exotic creatures.
Blackwater dives are now available at the resort as a specialty night dive and diving expeditions are being planned to explore the potential diving blackwater near the ocean's deepest point.
Interested?
Ask Bill! or email Bill at bill@mantaray.com. We will send you more information as well as keep you in the loop by updating you with images, new information and the scoop on how our blackwater development is going.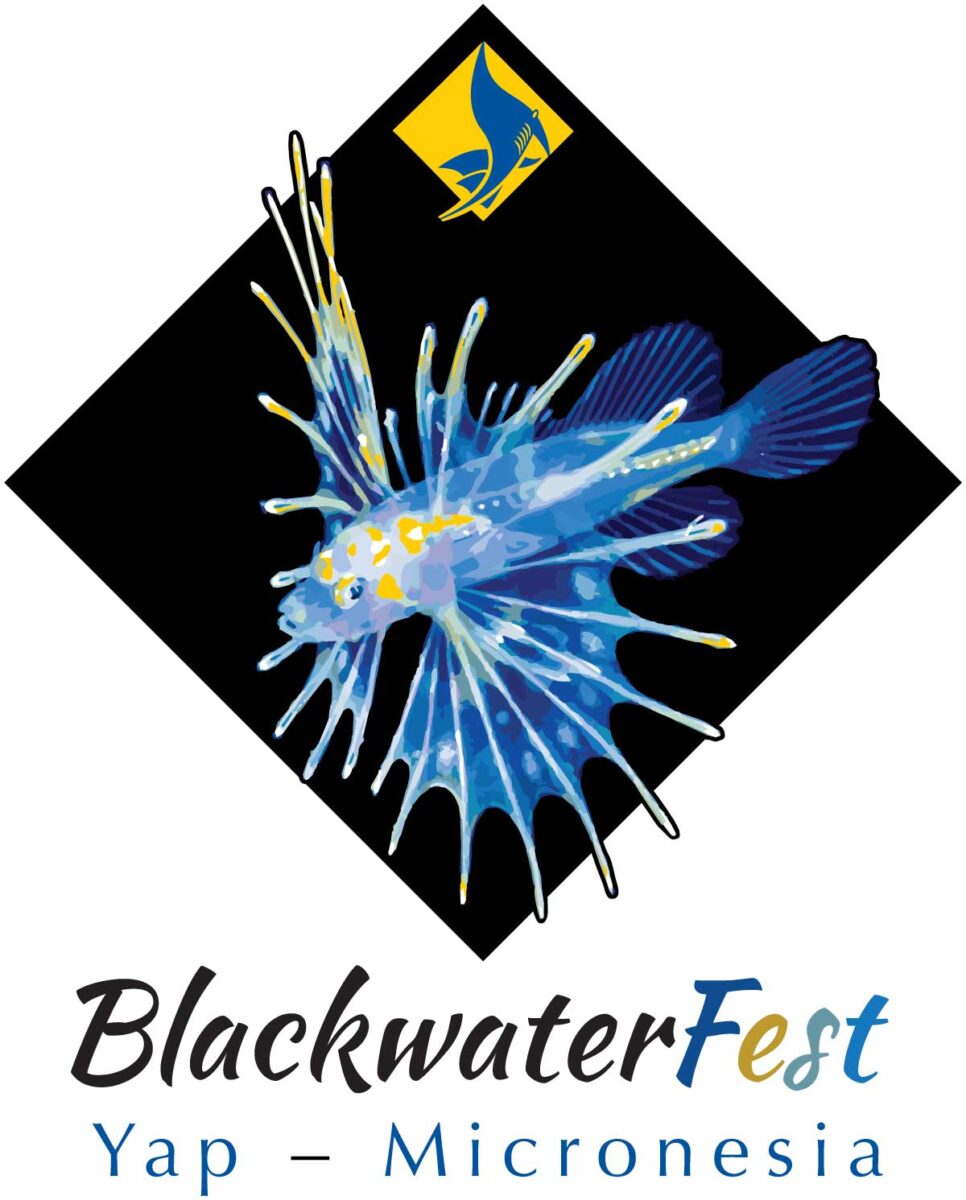 Join us for BlackwaterFest!
September 9th – 24th, 2023, Yap, Micronesia
Dive into the depths of the Pacific Ocean at BlackwaterFest in Yap, Micronesia. Witness the enigmatic wonders of the deep as you explore the Yap Trench, home to rare creatures rarely seen by human eyes. By day, swim with majestic manta rays, and by night, embark on thrilling blackwater dives, venturing where few have gone before. Learn from renowned photo pros, perfect your underwater photography skills, and savor the magic of the ocean's dark secrets. Join us for an unforgettable, educational, and transformative diving experience like no other.