BlackwaterFest 2023: Diving into the Magical Abyss
Mantas by day and blackwater by night.
As the sun sets over the bay, we embarked on nightly explorations of the seemingly bottomless Yap Trench, a chasm that plumbs over 9,000 meters. Here, we encountered exotic denizens of the deep, creatures seldom glimpsed, in their untouched habitat. This experience transformed our perception of the ocean, unveiling its enigmatic depths.
Wrap-up for BlackwaterFest 2023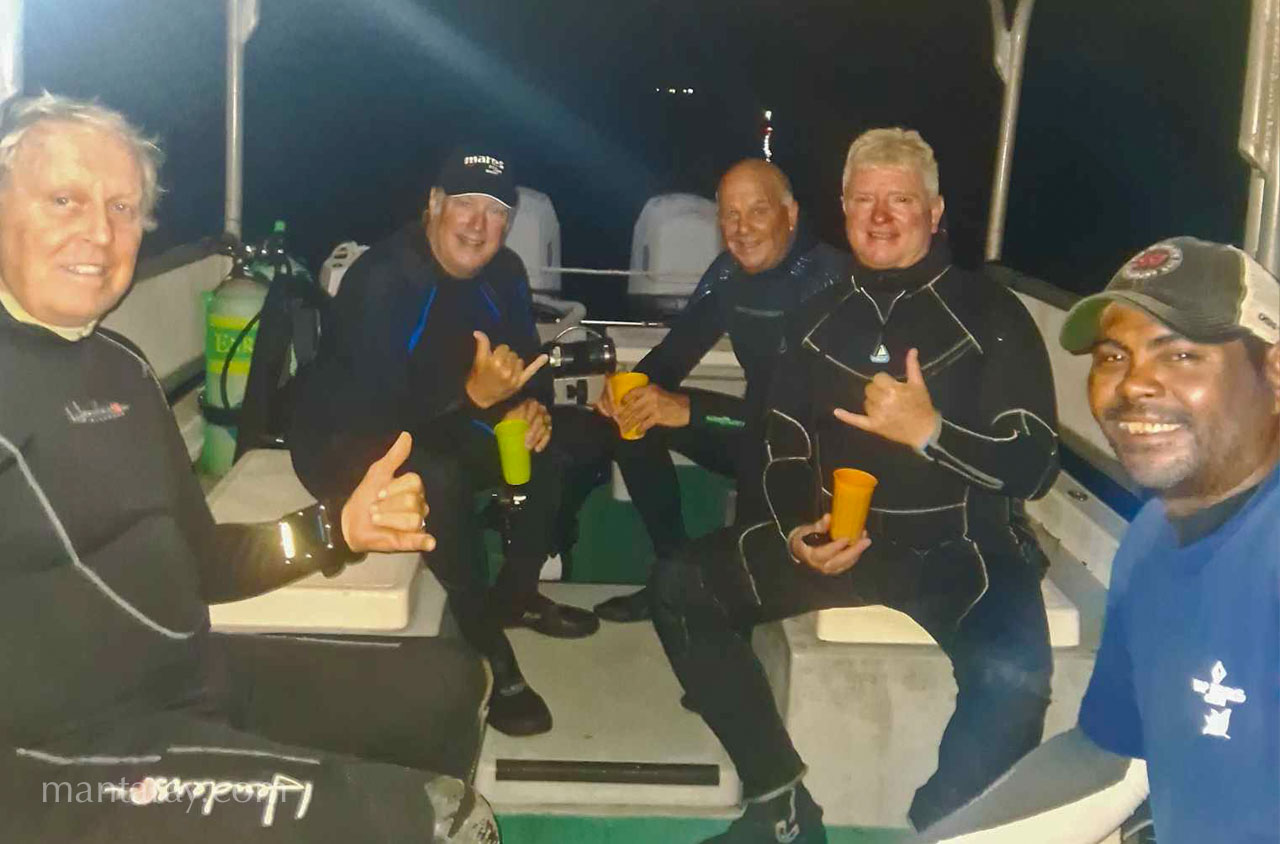 Who was there?
This inaugural BlackwaterFest was an exploratory endeavor. Mike Bartick, a trailblazer in blackwater diving, and his trusted associate, Bruce Schafer, affirmed that the mysteries of the Yap Trench warrant further exploration. We were also honored to have David Fleetham, who will be a featured presenter at next year's event, as well as renowned photographer Marty Snyderman.
How were the weather/conditions?
With nearly nightly dives, conditions favored our blackwater excursions. Only two nights were set aside for well-deserved rest. Bottom times extended up to an astounding 120 minutes.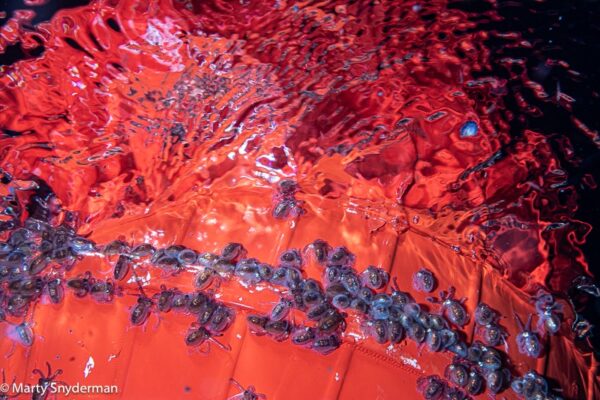 How was the diving?
After initial adjustments, the staff adeptly navigated the intricacies of this new dive activity and things went smoothly. Departures typically occurred at 8:30pm-9pm, encompassing two tanks per outing. The diving was amazing!
What were the highlight moments?
Our nightly encounters were nothing short of extraordinary. One dive immersed us in a sea of thousands of baby octopuses, while on another occasion, silkies danced in our midst. Every dive promised a new revelation.
With resounding success, we eagerly anticipate the next chapter. Mark your calendars for BlackwaterFest 2024, slated for September 7th to 15th, 2024. Join us as we plunge once more into the mysteries of the deep. blackwaterfest.com
Thank you to all for being part of this incredible journey.
The gallery below showcases an array of incredible photos shot during BlackwaterFest 2023 featuring these rarely-seen creatures.